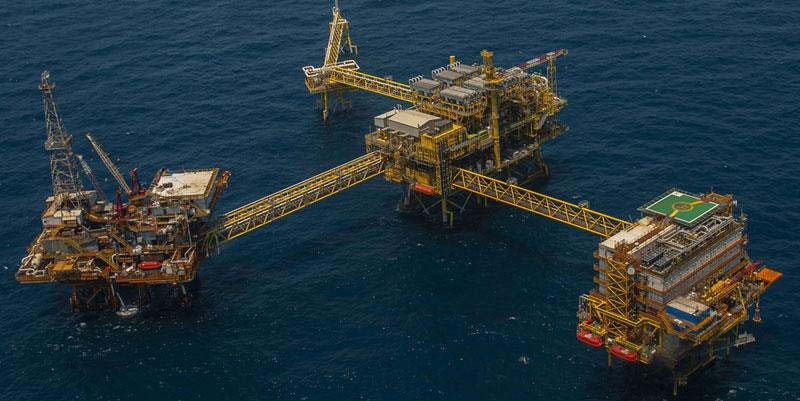 Malaysia is positioning itself as a regional hub for oil and gas in Asia and looking to grow production by 5% a year up to 2020. Most of the growth is expected to come from enhancing output from existing fields, through techniques such as well intervention, as well as from new marginal fields coming onstream. Malaysia has 409 oil and gas fields and has the second largest reserves in Southeast Asia. It currently produces about 730,000 b/d of crude oil and 56.6 MMcm/d of natural gas, making it the world's third largest exporter of LNG.
The country is looking to EOR techniques to increase production by as much as 50% and add about 166,000 b/d to production by 2020. Deep water is also a key area of growth for the country with nearly $6 billion expected to be invested in such projects by 2020.
Another key to boosting output is the development of smaller fields, which could help raise output by a further 55 Mbbl/d by 2020. Malaysia also has a lot of ageing infrastructure including platforms and subsea wells. However, a proposed regulation aimed at revising and reinstating a clearer requirement for the execution of well decommissioning has been put on hold.
Shahril Mokhtar, Senior Manager – Completion, Workover & Intervention, Petronas, said at the Offshore Well Intervention Asia Pacific conference in Kuala Lumpur last year: "We stopped issuance of the PPGUA because we wanted to look at the subsurface as well, and how to further optimize the way we do decommissioning."
He said that as the same time, Malaysia was also pursuing an intensified idle well restoration campaign.
He explained that with a high oil price in 2014, well intervention activities in Malaysia were ramped up and utilization of all intervention resources including coiled tubing, E-line and Slickline was running at about 83%. In previous years utilization had averaged about 50-60%.
During 2014, 193 idle strings were restored giving a production gain of 40,000 b/d and 900 MMcf/d of gas.
In 2015 because of the collapse in the oil price, well intervention activities were increased in a bid to sustain the country's production. Some 230 idle strings were restored leading to 30,000 b/d being reinstated and 190 MMcf/d of gas. Overall activity plateaued at about 57%. The fall in comparative output was due to the change in the mode of intervention, with a lot of coiled tubing intervention jobs dropping off because of cost, while there was a big increase in E-line activities and in slickline operations.
Mokhtar said the success rate of operations increased but overall output did not.
To improve success rates going forward, Petronas MPM has come up with an idle well restoration programme that includes risk sharing as well.
MPM, which is responsible for the management and direction of the overall E&P activities in Malaysia, is looking to increase the number of idle strings being restored to 500 in 2017.
During 2015/16, a well intervention technical committee consisting of MPM, Shell, Repsol and Petronas was established with the aim of increasing the credibility of well intervention.
This was on account of the low success rate of all intervention activities. Only 60% of the work done in recent years has been successful operationally or did not meet the production target required. "Because this is offshore we have put in a lot of risk sharing elements," Mokhtar said.
These include wait on weather, production targets, restoration targets for the number of strings and also saturation analysis.
He said: "This started off as engaging the industry. The service companies responded well and all of us understand the state we're in with regards the industry. A solution has surfaced that everyone is willing to share this risk."
Mokhtar said Petronas MPM has also backed the start-up of local coiled tubing companies in Malaysia. Two companies have already started been carrying out work.
He added: "The message is that there are now local companies in the market going through a good learning curve and being supported by international coiled tubing companies.
MPM is really happy to see that the industry is starting to collaborate with each other. At one stage during the high oil price it was all about 'my business is my business don't come into my territory.' From my 17/18 years in the industry I have never seen such real collaboration."