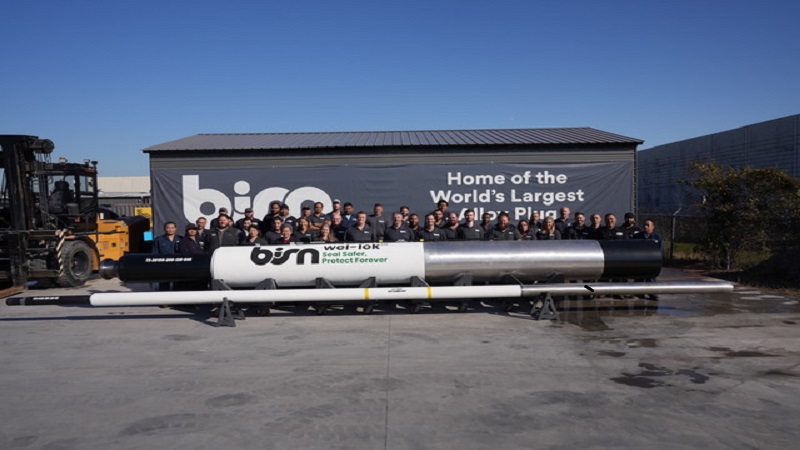 BiSN, a leading supplier of downhole sealing solutions and technology, has set a new record for the largest bismuth plug after a recent deployment in the Gulf of Mexico.
A permeant, gas-tight seal was required for a well with a 36" OD that was experiencing gas migration. To seal a well of that size, BiSN scaled its Wel-lock technology and operations to meet the needs of both the size of the tool and the production timeline requested by the operator.
As the well had already been sealed with cement but was still experiencing gas migration, BiSN needed to deploy its Wel-Lok technology without using a rig. An innovative deployment method was applied using a liftboat and remote operated vehicles (ROV) to guide the tool into place.
Once the tool was activated, the bismuth alloy flowed and solidified, filling and sealing the cross section of the conductor pipe in less than an hour.
"The success of this tool really speaks more about the flexibility and varied applications of BiSN's Wel-lok technology, the size is just part of the story," said Paul Carragher, CEO of BiSN.
"By utilising BiSN's technology, we ensured a permanent seal giving the supermajor operator peace of mind, saving them time as we were able to deploy from a liftboat and costs as a rig wasn't necessary. We have now completed over 400 deployments worldwide with BiSN's Wel-lok technology gaining significant momentum and I'm excited as we continue to expand the range of applications for which the technology can be used, as well as BiSN facilities and people worldwide to support the growth."