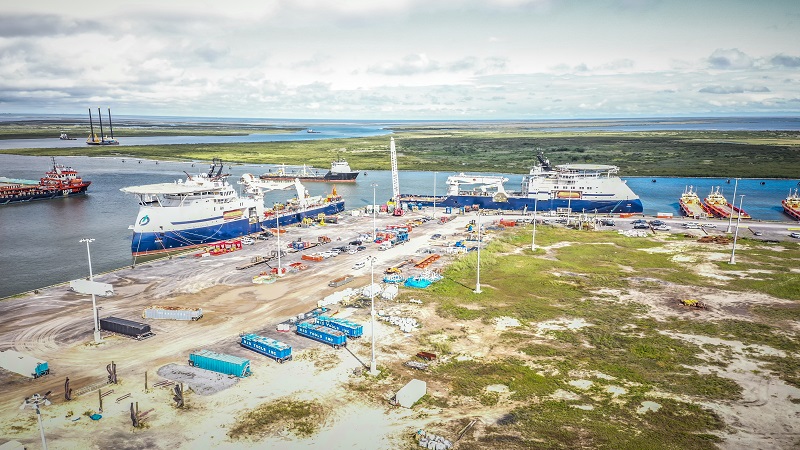 C-Innovation LLC (C-I), and affiliate of Edison Chouest Offshore (ECO), has expanded into a new facility in Port Fourchon, Louisiana, which will provide an additional dock for subsea inspection maintenance and repair (IMR) and riserless light well intervention (RLWI) services.
The dedicated docks, along with C-I's current location, will provide the company's clients with faster mobilisation, demobilisation and maintenance times, equating to cost savings.
The secondary location will offer vessel loading, project system integration testing (SIT), and mobilisation and demobilisation services for the subsea market. Delivering C-I's premier customer service, the facility provides 24/7 operations, dedicated dispatcher support, a weekday manager, and client offices with conference rooms to be constructed later in the year.
JeanPaul Guidry, Shorebase Operations Manager, C-Innovations, said, "The new facility serves as a hub for executing all of our subsea projects. As C-I's projects move from the initiation and planning phases, our shorebase operation facilities provide an efficient workflow as we move projects into mobilisation and execution."
For IMR work, C-I provides both short and long-term storage for project equipment, and can move into SIT prior to mobilisation. For RLWI services, equipment and fluid can be staged prior to each mobilisation or between well maintenance (BWM). SIT and preventative maintenance can be completed at the new facility before the vessel is ready to start a well campaign.
Guidry commented, "Our customers trust C-Innovation with providing a turnkey project execution solution. Having facilities dedicated to project execution creates a unique offering within the subsea service provider marketplace, and helps strengthen the trust our clients have in C-Innovation."