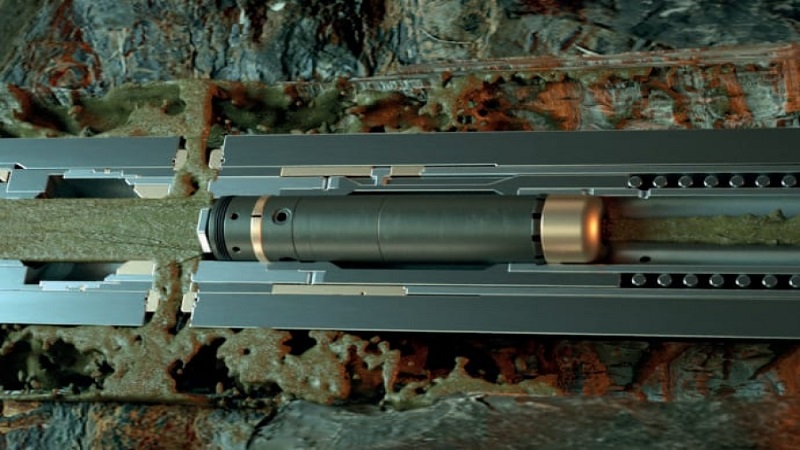 Global leader in well integrity and production optimisation, Coretrax, has successfully delivered its DAV MX circulation sub; a solution which will cool an estimated 400⁰C geothermal well bottom hole temperature by nearly 200⁰C in the US.
The solution was deployed during a planned closed-loop geothermal well project by a US operator, where the estimated bottom hole static temperature was 400⁰C. Operating at temperatures this high poses a high threat of equipment failure, so an effective and reliable 'staging' method was required in the hole to cool down the temperature-sensitive measurement while drilling (MWD) technology.
Staging is common practice for high temperature wellbores to prevent MED failures which normally involves pumping conventionally through the drill bit to cool the BHA. However, this method can result in the motor rotating the drill bit, causing possible damage in the cased and upper granite section as well as damage to the tech itself, meaning a more reliable method is required.
The application of Coretrax's DAV MX delivered significant time savings while maintaining well integrity and improving safety. Estimated bottom hole temperatures were reduced from the estimated 400⁰C to 210⁰C. The tool was deployed with the Split Flow Dart, which allowed a limited flow through the motor and drill bit, reducing the rotations per minute while delivering high flow rate to effectively cool the BHA and borehole.
John Fraser, Chief Executive Officer, Coretrax, said, "The geothermal market has experienced significant growth in recent years in response to global environmental objectives and Coretrax already has a tangible track record in supporting these developments globally. Our range of downhole circulation tools are ideally placed to support the high temperatures and complexities of geothermal wells.
"The latest project is a strong example of how technology which has traditionally been applied to oil and gas operations can support this expanding sector to address the most complex well challenges while delivering enhanced reliability and greater efficiencies."
The downhole circulation tool can be used across a wide range of applications including hole cleaning, displacements, lost circulation material spotting and blowout preventer jetting, among others.