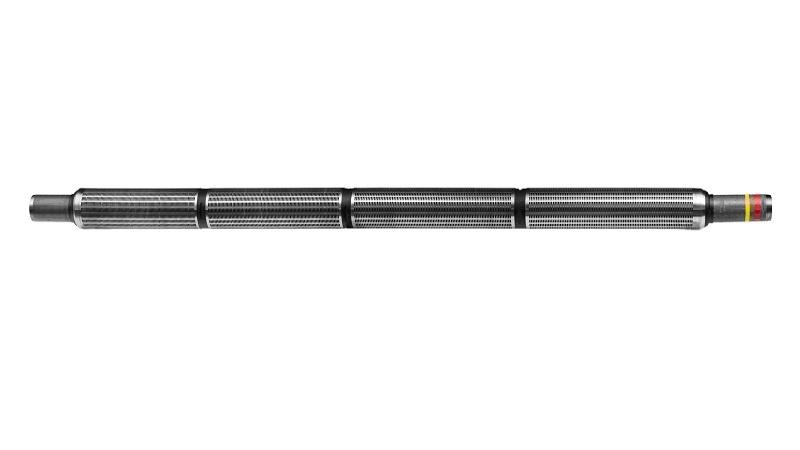 For the 7th edition of the Offshore Well Intervention Conference Gulf of Mexico, focus is turning to well intervention optimisation through innovative technologies in order to build a best-in-class workover strategy that suits the changing market.
Bhargava Ram Gundemoni, Global Solutions Specialist at 3M, presented at the OWI GOM virtual webinar in the lead up to the conference and revealed how his company's innovative solution, the Ceramic Sand Control system, can allow operators to enhance their oil and gas production and increase productivity and profitability, ensuring a reasonable balance between OPEX and EOR to create value and yield.
Ram showcased field proven Ceramic Sand Screens technology with three case studies, revealing how different operators achieved a simplified sand control and the general key performance drivers in sand control selection by reducing equipment and personnel footprint, risk reduction to enhance safety and durability and finally, operational excellence - for increased productivity and increased return on investments.

Challenges and current market needs
The general market needs are to increase productivity for less cost and achieve less risk. Traditional practices used for the Sand Control Selection (SCS) process are based on mature technologies and methodologies that often fail to meet the key performance drivers. Mature technologies often rely on a metallic filter media which is used as the mechanical sand control barrier downhole. Metallics filter media metrologically has erosion limits that constrict the boundary condition of hydrocarbon productivity. If a more erosion resistant filter material can be utilised, the upper safe operational window can be extended limiting the risk of erosional failure and hot spotting of the downhole sand control system whilst optimising asset recovery where possible. In addition, offering greater longevity to downhole sand control through a material change reduces the reported millions of dollars companies employ in repairing wells with failed sand control.

Disrupting the traditional sand control approach
The solution is a change of metallic filter media to ceramic filter media of the screen. This has been achieved by integrating a full-body ceramic part in the form of rings on a pre-perforated base pipe on to which ceramic rings are stacked and hold with two end caps and with an external shroud on top. The stack of ceramic rings creates a slot opening which is designed for the application spec-in and the ceramic material at the inflow offers erosion resistance and therefore mitigating the hotspotting potential ‒ allowing the operator a wider operating window of productivity.
Ceramic Sand Screens have been proved by deployment in the industry both in green fields and in intervention wells, delivering operators operational simplicity, Reduced HSE Risk at lower Capex delivering higher productivity. In some cases, Ceramic Sand Screens has been an enabling technology to unlock production potential with faster return on investments.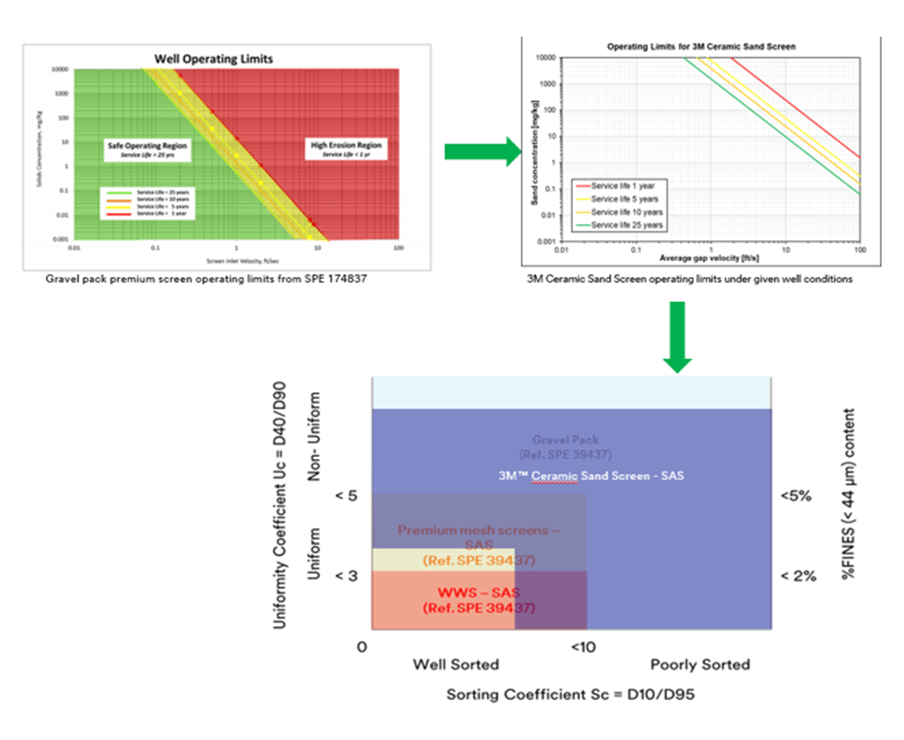 Standardised field-wide approach with simplified stand-alone screen sand control
Ceramic Sand Screens unlocks the operator methodology to achieve a simplified and standardised sand control approach in wide range of reservoir conditions and well architecture as downhole sand control system in OH, cased hole on a rig or through tubing rigless applications. Ceramic Sand Screens have been deployed and delivered success in 120+ applications with homogenous, heterogeneous, well-sorted to poorly sorted, low to high fines reservoir of sand properties.
Ceramic Sand Screens are being utilised as an asset wide standard solution to stop proppant flow back in a stimulated well completion.
To learn more about this solution and the advantages it can offer for operators, Offshore Network sat down for an in-depth chat with Ram:
How does ceramic sand screen add value to hydraulic stimulated wells?
"In a hydraulic frac stimulated well completion method, proppant flow back is a challenge. If this is not controlled results in erosion of tubulars, Health Safety and Environment (HSE) issues to potential leak eventually leading to spills. Operators also face economical losses due to prolonged clean up phase post stimulation (additional rig cost due to stand-by) and increased erosion risk to the well jewellery during clean-up. The Ceramic Sand Screens offer an economical approach to dealing with proppant flowback either using rig or rigless deployment methodology."
"We are offering the opportunity to deal with proppant mitigating the need of resin-coated gravel and in some instances need of gravel packing in stimulated wells. With our solution, the operator has flexibility to use a rigless approach to stimulate/ frac the required zone and then run ceramic sand screens on wireline/ slickline to set across the stimulated zone. The ceramic material is extremely hard in nature offering high resistance to hotspotting and erosion caused by high strength proppant material. This will protect against proppant production topside and restrict equipment from being damaged higher up. In addition to cost-saving and HSE benefits, much less energy is required for deployment, which means the operator leaves less of a carbon footprint by reducing the need of rig."
How this technology can be further utilised in conventional sand control applications by operators to gain value and unlock production potential from their existing standard well stock?
"Not only in stimulated wells, but ceramic sand screens have also extended the traditional operational envelope of 'Stand-a-Alone' screen application, proven in unconsolidated sandstone formation. This technology has enabled operators to unlock production potential utilisng less complex rigless deployment technique. There are many wells globally shut-in due to traditional primary sand control failures. Many thin bed reservoirs which are left behind the casing are uneconomic using a rig-based approach. Simplified Sand control methodology with Ceramic Screens can add additional cumulative hydrocarbon production from the existing well stock via an economic satisfied solution."
Focusing on the upcoming OWI GOM conference, could you explain what operators in USA can take away from this technology to add value to their oil and gas producer fields in Gulf of Mexico?
"In the Gulf of Mexico, operators can adapt their approach with this enabling proven technology to add incremental value to their assets. This approach fits in nicely with the energy trends in the industry, especially in particular the industry thirst in looking at more effective way to address the challenges of ensuring operational excellence. Our solution is simple, flexible, can be implemented rig or rigless and can still yield high productivity proven globally."
As of 29 September 2021, 3M has completed 121 installations for sand control with users globally consisting of 50% oil producers and 50% gas producers. The product also been qualified in alignment to ISO 17824 / API 19SS Standards.
To learn more about Ceramic Sand Screens, visit https://www.3m.com/3M/en_US/oil-and-gas-us/ceramic-sand-screens/
If interested in such a simplified solution to unlock the production potential assets by addressing sand control challenges, contact Bhargava Ram Gundemoni: This email address is being protected from spambots. You need JavaScript enabled to view it.