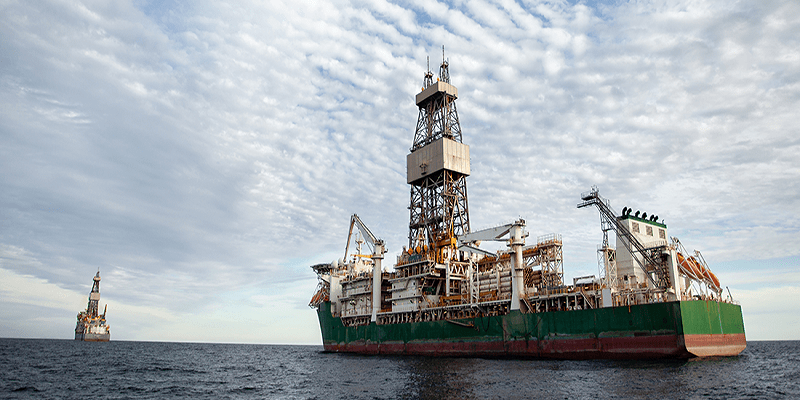 To best meet customer needs, you must be a solution provider, not just a product provider. Parker LORD's attitude is, and has always been, to collaborate with customers to find an approach that meets their needs quickly and easily.
They have proven this mindset yet again by finding a better process for working with customers on gimbal assembly design.
Parker LORD gimbal pads and assemblies for offshore oil rigs and intervention vessels are designed under strict process and quality controls to ensure each part performs consistently. They can accurately and dynamically model the stiffness of any gimbal system in any plane of rotation. A step beyond competitors, this new tool incorporates feedback from customers in real time to create tailored solutions. The result is a product designed to handle extreme loading and environmental conditions for improved pad life.
The flexible design tool introduces a process unprecedented for the oil and gas industry, creating solutions through working closely with the customer, instead of only using existing catalog parts. Traditionally, the customer and supplier might have limited interaction during the ordering process. Using this flexible design tool, placing an order becomes a collaborative partnership where Parker LORD engineers and the customer work together to solve problems. Additionally, the tool can accommodate design changes dynamically, allowing for multiple design versions.
To make this work, the first things Parker LORD want to know about a customer's gimbal assembly is how it is intended to be used, the range of expected limitations and the maximum stiffness needed. From there they work together to produce a solution.
In one example, this fast-moving live design process allowed them to identify, analyse and quote four different systems as the project scope changed over a three-week period. The customer was struggling with how to add a much-needed gimbal assembly to an existing bid and through these conversations they created a solution that was within budget.
The design tool allows system level rotational stiffness calculations in any direction. This graph below shows the relative pad positions and corresponding system rotational stiffness in each plane from center. Asymmetric, or non-uniform spacing can also be evaluated using this tool.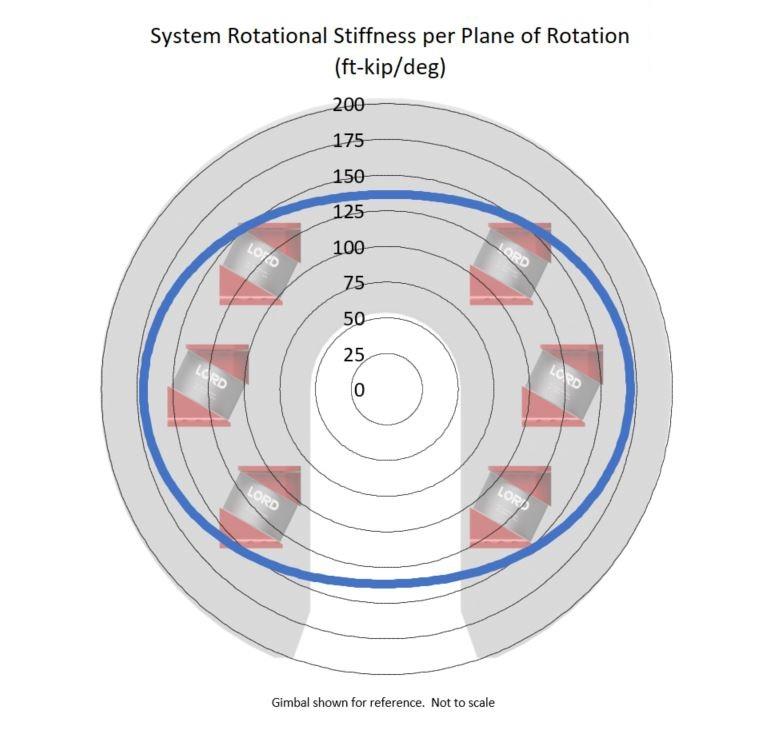 It takes innovation to work on a solution. Sometimes the solutions can involve renting a part instead of buying it or designing a part to specifications that will then bring it into budget. The market collapse is forcing rig and vessel operators to think differently. Flexibility and elegance around the design are now key.
Fill out this form and a member of Parker LORD's engineering team will contact you to talk through how their flexible design tool can help you when ordering your next gimbal assembly.
Learn more about the new Parker LORD flexible design tool at https://www.lord.com/industries/oil-and-gas/offshore/drilling-rigs/gimbal-bearing-assemblies-and-pads