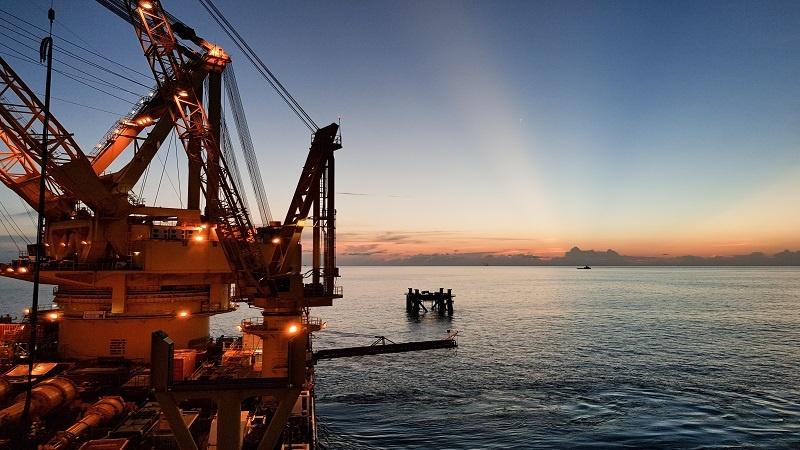 As the oil market fluctuated more than it has in over a decade due to the fragile global developments that have occurred over the last few years, decommissioning and abandonment services in the Gulf of Mexico are facing a turbulent future as demand skyrockets.
As the restrictions eased after the Covid-19 pandemic, the world opened up again, bringing with it a tidal wave of demand, and due to the tightened restrictions put in place all over the Gulf to meet the needs of a sustainable future, the industry became gridlocked in a chain of bureaucratic laws and the increasing costs of labour and equipment.
Limited crews and equipment are only the tip of the proverbial iceberg as the 'boomerang' asset problem has started to cause havoc around the Gulf. With the law stating all operators, past and present, are liable for the decommissioning costs regardless of how long they owned the asset, mixed with the skyrocketing rates of inflation and equipment, the costs presented to operators may be insurmountable. The Fieldwood bankruptcy, which was finalised in 2020, is still sending waves around the Gulf, increasing the scope of work of up to 1,000 additional wells.
It's not all doom-and-gloom however, as opportunities for third party operators to shoulder the costs are becoming more prevalent. Operators who can't afford the increased costs and scope of work in the given time frame can sell their assets to outsourced organisations who take full responsibility in carrying out decommissioning services. For the next few years, the Gulf is expected to continue riding the decommissioning wave until the spike in demand has dropped significantly.
The scope for decommissioning services in the GOM region is exponential, and is predicted to keep on rising, creating a haven for oil and gas operators. As long as the scope of work doesn't outweigh the resources available, the Gulf is set to be in a very desirable position in the years to come.