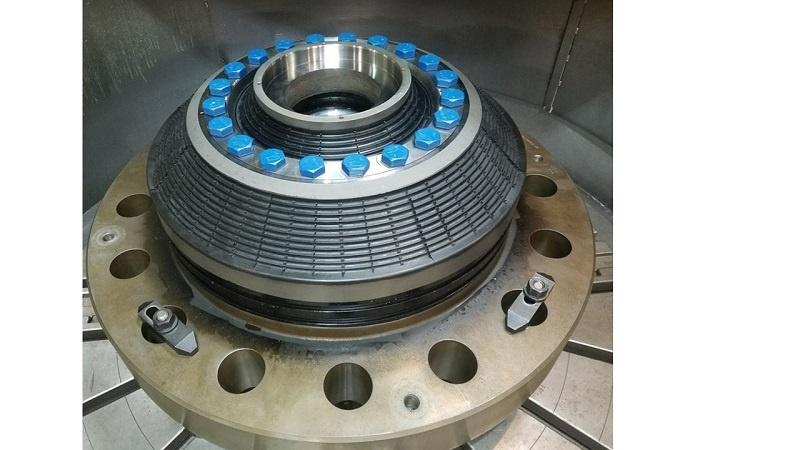 Jonathan Owens, Director Oil and Gas Division, Parker LORD, explains why oil and gas companies are turning to well intervention to maintain production levels and the new technologies entering the market to facilitate this.
With thousands of subsea wells around the world, the task of staying efficient remains challenging. Using deepwater well intervention systems, oil and gas companies can obtain higher profits from under-performing wells, a needed option with today's oil price fluctuations and profit-focused environment. The COVID-19 pandemic and the resultant decreased demand has brought extra challenges to develop methods to keep wells as efficient as possible, while minimizing capital investment.
Many wells are 20–30 years old and are operating at decreased production rates. To keep maintenance costs in check, operators are turning to well intervention to extend the productive life of aging wells and to repair damaged or underperforming wells.
New systems continue to be developed to keep the industry operating with increased efficiency.

Quick Design Gimbal Assemblies
Gimbal pads and assemblies, located beneath the spider on offshore rigs, provide the necessary compliance between the riser system and vessel to protect drilling equipment from excessive stress and fatigue damage. Parker LORD gimbal pads are designed under strict process and quality controls to ensure each part performs consistently. The resulting product is designed to handle extreme loading and environmental conditions for improved pad life.
An innovative and flexible design tool is available that can quickly generate a new bespoke gimbal assembly design. This tool calculates the system level performance of the gimbal in real time with regards to stiffness, weight, size, and can even tailor stiffness in certain directions. Using this tool, a new design can be produced in just minutes or hours to meet customer needs. Previously it could take weeks to months to produce a design. This process is a dramatic step-change versus what has traditionally been available to the offshore industry – creating customizable gimbal solutions rather than just offering standard products that might not adequately solve the problem.
To make this work, it is important to know how a customer's gimbal assembly is used, what the limitations are, and the maximum stiffness needed. From there, while working collaboratively with the customer and their constraints, the flexible design tool can outline a solution and identify system trade-offs early in the design process.
As an example, this fast-moving live design process allowed for rapid identification, analysis and quoting on four or five different gimbal systems for a customer as the scope continuously changed over a period of three weeks. The customer was struggling with how to afford the gimbal assembly and through these conversations a solution could be created that was within budget in addition to meeting their technical requirements.

Intervention System Flexible Joints
An important option when maintaining a deepwater well is to use an intervention system flexible joint. It is a softer, more flexible stiffness transition versus the traditional tapered stress joints. In deepwater operations, a flexible joint allows a lower bending moment at the wellhead, so it works well in rougher weather and more dynamic sea states.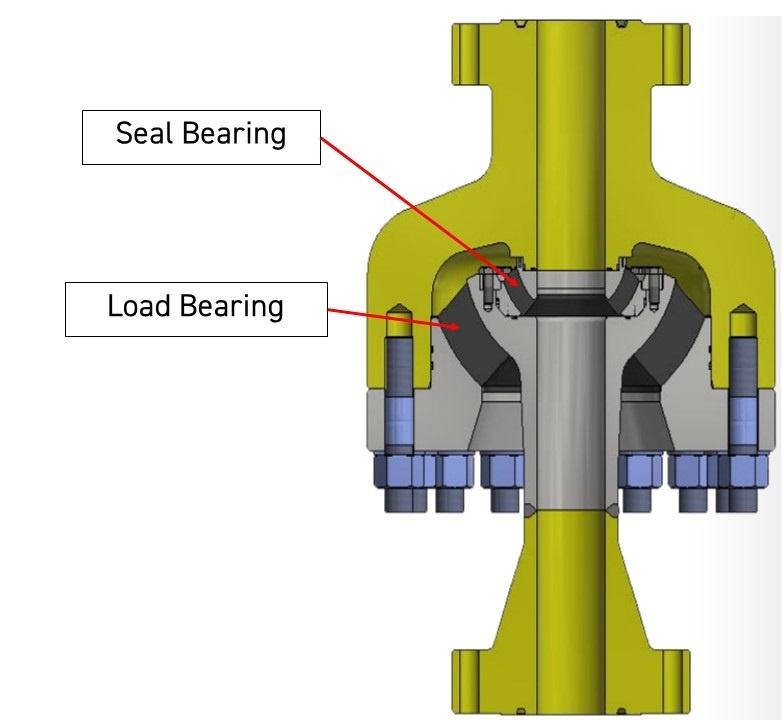 To use an intervention system flexible joint with an existing riser system, simply bolt the mating flange on and it will attach to the existing system. The flexible joint provides pressure containment redundancy with a separate seal bearing and load bearing. It improves reliability over a single-bearing design. The seal bearing is optimized for high-pressure containment and fluid resistance. An integrated pressure transducer provides a full-time condition-monitoring system that provides an alert when the first barrier is damaged so appropriate actions can be taken. This failsafe is unavailable on a stress joint or a conventional flexible joint.
In the event of a drive-off or drift-off scenario, a flexible joint in the riser system allows the vessel a wider range of motion without excessive bending of the riser. A flexible joint allows for the critical unlatching at the wellhead even at 10 degrees offset.
Our approach to intervention riser flexible joints has been field proven in basins including Brazil, the North Sea, and West Africa. Over the past four years, Helix Energy Solutions has adopted our intervention system flexible joints on a number of vessels, including the Q7000, the Siem II and the Well Enhancer.
With our product well established in the deepwater intervention space, we have recently found a new application in the newly emerging deepwater mining sector. Working closely with a new customer, we have made slight modifications to the existing flexible joint design to accommodate the requirements of DNVGL RP0034 (Steel Forgings for Subsea Applications - Technical Requirements) and are actively working towards the delivery of our next two flex joints for a subsea mining application slated for 2022.
As the economy continues to struggle, it's necessary to look to intervention systems to make deep water wells more efficient and productive.