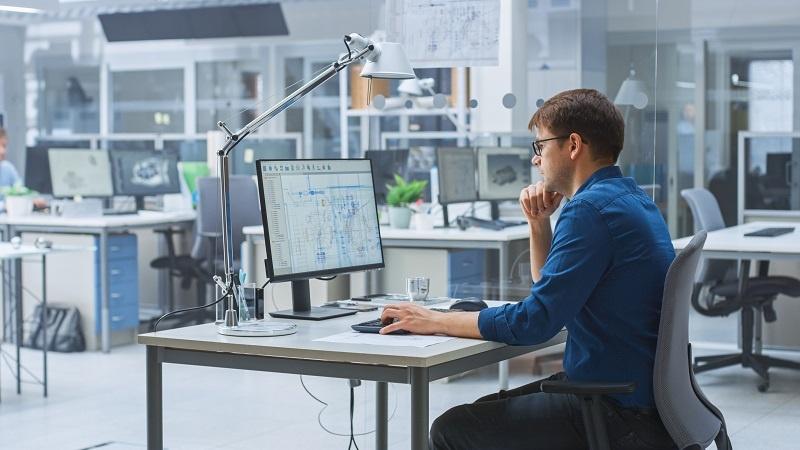 The Parker LORD Noise, Vibration and Harshness Division of Parker Hannifin Corporation, the global leader in motion and control technologies, has developed a proprietary flexible design tool that quickly and easily provides new gimbal assembly designs for offshore oil rigs and intervention vessels.
Parker LORD gimbal pads and assemblies are designed under strict process and quality controls to ensure each part performs consistently. Parker LORD engineers can accurately and dynamically model the stiffness of any gimbal system in any plane of rotation. Using the new flexible design tool, they can now provide a new gimbal assembly design – specifically for the customer's needs – in minutes or hours instead of the weeks or months previously required.
"We provide innovative solutions by listening to our customers and leveraging nearly a century of experience," said Scott Reinbold, Lead Engineer, Parker LORD and Designer of the tool. "Our ability to customize offshore oilfield solutions using new tools and capabilities raises the bar and changes expectations. Previously, it was unheard of to be able to make changes on the fly. With this new tool we can collaborate with customers and update designs in real time to adapt to changing project parameters."
The flexible design tool introduces a process that is unprecedented for the oil and gas industry, creating solutions through working closely with the customer, rather than only using existing catalog parts. Traditionally, the customer and supplier might have limited interaction during the ordering process. Using this flexible design tool, placing an order becomes a collaborative partnership where Parker LORD engineers and the customer work together to solve problems. Additionally, the tool can accommodate design changes dynamically, allowing for multiple design versions.
The gimbal assembly design process considers all aspects of the part including angles, planes of rotation and elastomer selection. The resulting reduction in design time will help to lower costs, reduce maintenance and increase safety.
Once the design is finalized, Parker LORD can use advanced modeling techniques to predict the gimbal system performance characteristics and provide a safe operating envelope for various angles and loads, enabling the end user to optimize operations offshore.
Learn more about the new Parker LORD flexible design tool at https://www.lord.com/industries/oil-and-gas/offshore/drilling-rigs/gimbal-bearing-assemblies-and-pads