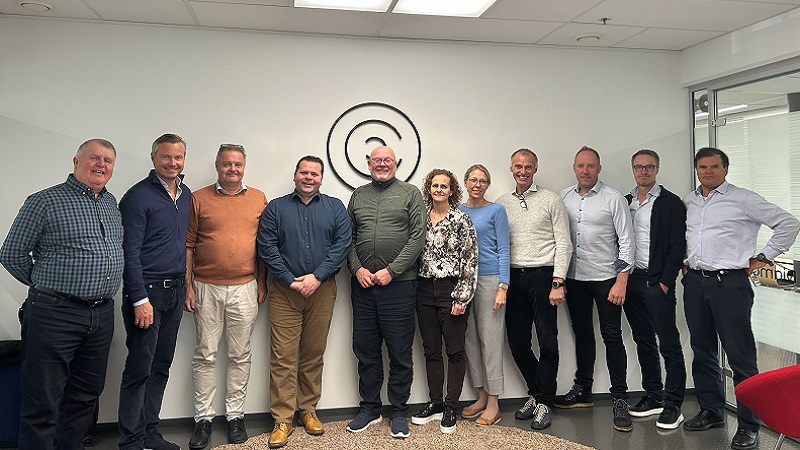 Amplus Energy, a provider of economically-viable global field development solutions, has marked its entry into carbon capture with a significant investment into Carbon Circle AS of Norway and support the establishment of Carbon Circle UK in Aberdeen, UK.
Amplus Energy General Manager, Steve Gardyne, will lead Carbon Circle UK, supported by a team of carbon capture specialists from Norway. Further senior Carbon Circle UK personnel are currently being recruited.
The company has made the multi-million-pound investment in light of the emerging carbon capture market in the UK and how this is impacting the UK Government's net-zero ambitions. Carbon Circle UK is currently working on front end engineering and design (FEED) studies for the decarbonisation of two major industrial sites in the UK. These projects will have a positive impact on the UK Government's net zero ambitions.
Amplus Managing Director, Ian Herd, remarked, "We are excited by this opportunity to participate within the Energy Transition in the UK through bringing our client focused, innovative approach to project delivery coupled with the 'best-in-class' domain knowledge and significant EPC experience already assembled within Carbon Circle. The creation of Carbon Circle UK brings a new, innovative Carbon Capture EPC partner into a UK market with huge potential."
Aslak Hjelde, CEO of Carbon Circle, added, "We are excited by our partnership with Amplus Energy, a collaboration set to enhance the growth and innovation of the carbon capture sector in the UK. The UK Government's significant commitment of UK£20bn to Carbon Capture and Storage is a testament to the strategic importance of CCS technologies in achieving national net-zero ambitions. With the support and expertise of Amplus Energy, Carbon Circle is ready to be a major contributor in the UK's carbon capture sector."