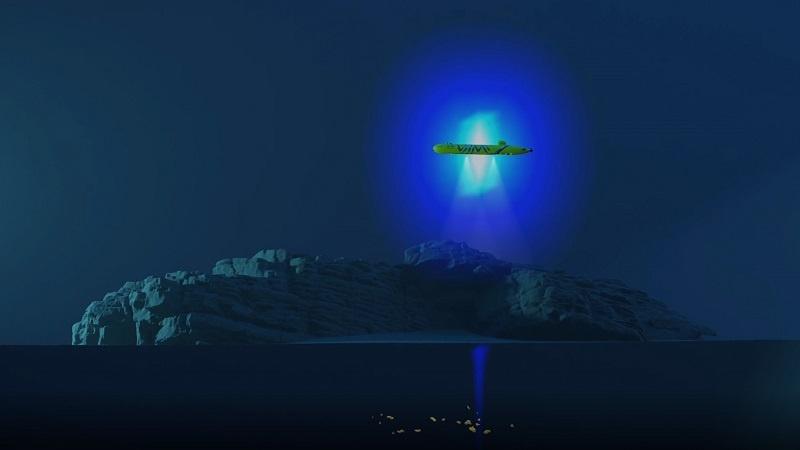 Argeo Robotics AS, a fully owned subsidiary of Argeo AS which develops robotic and digital solutions for the ocean space, has been granted a patent from the Norwegian Industrial Patent Office for a subsea electromagnetic remote-sensing system.
The company has developed a portfolio of electromagnetic source and receiver systems for Autonomous Underwater Vehicles (AUV), Underwater Intervention Drones (UID) and ROVs. This patent protects Argeo's exclusive services with the products Argeo Whisper and Argeo Discover.
Argeo Whisper is an AUV and ROV system developed for localising and tracking buried pipelines as well as detecting buried objects in a decommissioning survey. It can also be used for detecting unexploded ordnances.
Argeo Discover is an application or detecting, delineating, and characterising deep sea mineral deposits or other conductive objects below the seafloor utilising an electromagnetic source integrated in an AUV or ROV.
The company has developed an electromagnetic source that is designed to operate down to 6,000 m water depth. This technology enables ultra-high resolution characterisation of minerals that has previously not been possible. With Argeo Discover added to Argeo's AUV and ROV sensor portfolio, Argeo is in a position to provide effective ultra-high resolution data acquisition for both larger regional and detailed local exploration over large areas with deposits utilising its fleet its AUVs rated to 6,000 m water depth.
Thorbjørn Rekdal, CTO in Argeo, commented, "We are very pleased with the electromagnetic source and sensor technologies that are developed by Argeo Robotics, and protecting our inventions is something we consider of utmost importance."
The project for Argeo Searcher and both of the SeaRaptors is scheduled to commence directly after completing the vessel conversion project in January 2023 with a duration of 3-4 weeks and an estimated completion in February. The project has good possibility for extension further into Q1 2023.
The company will provide high resolution environmental and potential marine mineral resource assessment in addition to an advanced dual-AUV operation. Argeo will retain show and marketing rights for the data and present the results using its digital visualisation platform, Argeo SCOPE.