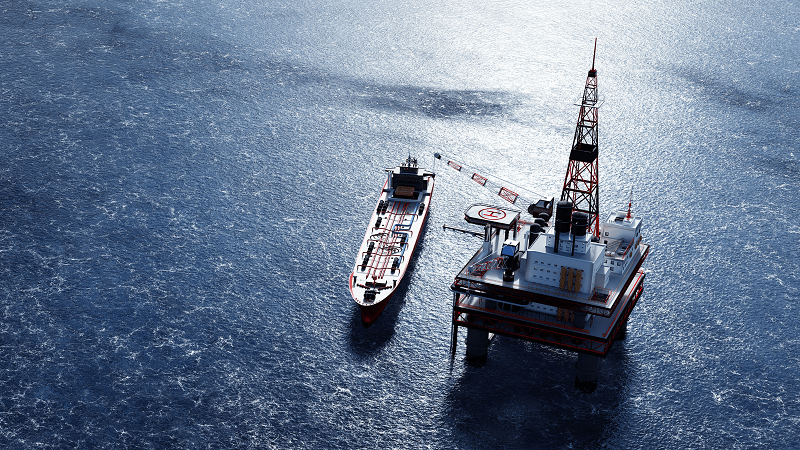 At the Offshore Well Intervention Mediterranean 2021 conference, Remke Ellis, Domain Champion at TGT Oilfield Services, hosted a panel session to discuss the economics of well intervention and how to implement effective preventive maintenance plans in order to boost production.
Ellis opened the session by asking the panellists about ways to implement successful well intervention operations. With more than 10 years experience in completion workover well intervention, Atef Mohamed, Completion and Workover Supervisor at BAPETCO, explained that case study is essential and that key points of the operation that need to be addressed need to be set at the start – these include the scope of operation, a credible programme plan, an equipment checklist, an approved MOC, a calculation review as well as a crew and operator checklist.
Mustafa Adel Amer, Well Integrity Specialist at BAPETCO, added that the delivery of the technical aspect of the operation itself from the asset team has a big contribution to a successful project. Amer, an engineer and natural gas analyst with years of experience in the upstream oil and gas sector, gave an example by noting that the delivery of the right range of the reservoir pressure and the right range of perforation contribute to the operation being done efficiently and safely. For instance, wrong delivery of reservoir pressure can lead to safety hazards and equipment loss. Strong delivery and communication between petroleum engineering and well operations, with clean delivery of technical aspects is needed for a successful operation.

Proper well control of the operation
Mohamed spoke about measures of proper well control, commenting that operators have to differentiate between rig-based well intervention and rigless operations. When working without a rig, hazards exist because they are dealing with high well pressures. The engineers have to also confirm all the equipment is certified and depression tested. After the operation is started, the operators have to determine whether they are deploying slickline or E-Line because there are noticeable differences between one another. If they are going with whole tubing, confirming the proper functioning of check valve becomes crucial because whole tubing needs to be controlled from both inside and the outside. This option is not valid incase of slickline, or Eline because of the presence of the wire and the control around it.
Amer added that setting scenarios before going to the operation proves to be quite handy. For example, simulating scenarios of what can go wrong can help the team in repairs and in case of an unexpected event, implement measures to deal with it. Rather than dealing with it on the site, it is always good to have prior knowledge about shortcomings.
Training for the drills in well control situations for the crew is also very important and it is crucial to determine the weaknesses of the crew and if they can deal with it correctly in case of an emergency.

Checking for discrepancies in oil wells downhole
Oil pressure plays a major role in well intervention. The operators have to select the appropriate casing for the reservoir. For example, if higher oil pressure is detected, the operator might as well choose a higher-grade casing to deal with the amount of pressure. The panel concluded that oil pressure plays a major role in well intervention and having the right equipment for it also makes a huge difference in carrying out the intervention in a safe and efficient manner.
The panellists concluded by noting that, in order to increase production in both gas and oil wells it was important that that well integrity and production enhancement worked together before also acknowledging the growing influence of data analysis in the well intervention space – a phenomenon which will only serve to enhance campaigns in the future.