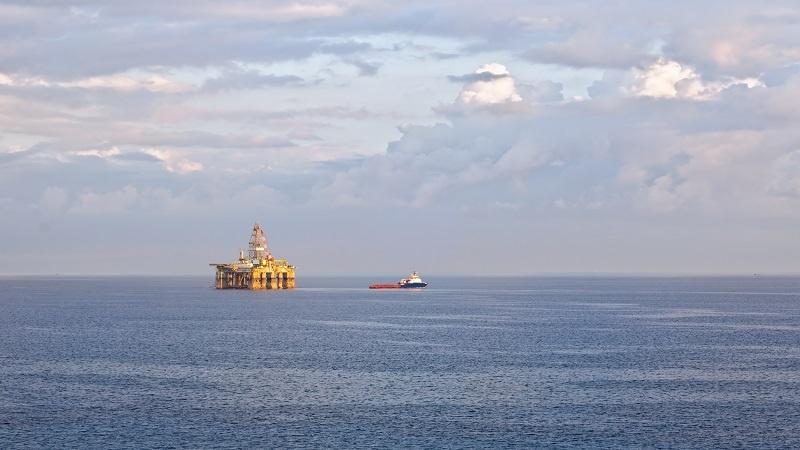 At the Offshore Well Intervention Mediterranean 2021 conference Alex Nicodimou, VP, Sales & Marketing, Well Intervention Welltec, hosted a session exploring the challenges and opportunities facing P&A operations in the region.
Nicodimou opened the session with a presentation explaining that the Mediterranean covers a diverse landscape in terms of geology, operating environments, cultures, languages, etc and that the way companies perform work across the region can vary considerably.
He noted that one of the reasons the region is such an exciting area, is that there are so many fields at different stages of development, and is home to some of the largest gas fields in the world which have yet to be drilled. For the latter he added, "There is a fantastic opportunity for P&A as for the first time, we have a region where wells can be planned with the world's best practices and learnings incorporated from the very start. This is something that Welltec has been trying to address and incorporate through new technology."
Nicodimou commented that new solutions are being developed to bring efficiency and cost saving to P&A operations, not to mention adapting existing technologies to be applicable to P&A ‒ something Welltec has found a lot of success in.
One area that has brought a lot of attention in the topic of well abandonment is carbon capture storage. Paolo Nunzi, Operations Support Manager ENI, said they have been harnessing this in the North Sea offshore UK. He said one of the most important things to consider in regards to CO2 storage is proximity to the coast as longer distance means more cost and (perhaps ironically) more CO2 produced in the process.
On the topic of new technology, Nicodimou asked if there was a current gap in the technological landscape.
David Dempsie, P&A Task Force Leader Repsol, replied, "Certainly within Repsol our aim is rigless technology. We feel it is perhaps not a missing technology but one that has the capacity to be applied beyond the traditional norms."
He added that Repsol is looking to undertake a campaign for subsea abandonments within the next two to four years and is looking at rigless technology as a potential solution. He remarked that ultimately risk and economic considerations are what will influence this decision to utilise this technology and undertake such campaigns.
Coming into the conversation, Neil Greig, Sales Manager Helix well Ops (UK) Ltd, said, "We are looking at new technology in-house and working with other companies to develop rigless technology. We are confident we can get it to a place in the future where rigless can be used, even in more complex wells."
He added that rigless can also bring massive benefits when it comes to data gathering. "You can go out with a rig and not know what you are going to encounter when you go into a well. Data gathering is essential to deal with all eventualities. You could arm a light well intervention vessel with a few extra tools; make it a swiss army knife, and go out with the minimum expectation of getting the tree cap off. Then, if accomplished, you can see if you can get access down to the reservoir to the required hold up depth and if so, see if it is a candidate for doing some pre-abandonment work such as plug and lubricating.
"If you manage to achieve all that you can finish the whole well completely rigless. Worst case scenario you have identified for a rig exactly what it will encounter and it can arrive with all the tools in the box. There are a lot of benefits from doing up front data gathering."
Dempsie said, "We have a diverse portfolio so we can look at how to apply new technology in a stable environment, perhaps onshore. The biggest risk is if you take the technology offshore, you have all your eggs in one basket and if it does not work first time the appetite disappears. We have to be mindful and service providers need to understand this risk as well. We try to have a balance so we can support and encourage but ultimately, we have to step forward. We won't see change in our performance unless we instigate change ourselves."
The future of P&A in the Mediterranean
In terms of appetite for P&A work, Greig commented that the Mediterranean is more difficult as there has not traditionally been enough work to justify a permanent vessel in the region. So every instance when someone has a well which is a candidate brings significant transit costs. "We have only been in the Mediterranean once (2015) but we have been speaking to people for years. We have just not managed to generate enough interest to make it work.
"We need a catalyst to grow around. We think there is a big opportunity to collaborate and we get some vessels into the region. The alternative is we tie our North Sea boats up between October and February which historically happens in UK. What would be favourable is to take these boats into a region more suited to winter months."
Luca Martini, Well Engineering Manager ENI, touched on collaboration as a way to facilitate further work in the region. He said, "What we try to do is put together our [operators] needs and get a single vessel performing campaigns in line in order to share mobilisation costs. We have regular meetings every three to four months with other operators to pick this up and see if there are any opportunities for synergies but we should be speaking more."