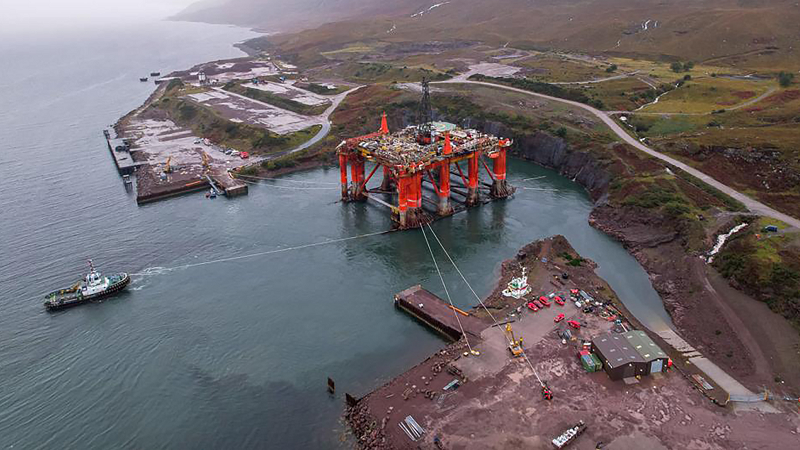 The long-serving Northern Producer FPSO, which has spent the last fifteen years at EnQuest's Dons field in the North Sea, has arrived at Kishorn Port in Scotland for decommissioning.
As per an announcement made on social media, the FPSO has been welcomed at Kishorn Port where preparations are beginning for the decommissioning, recycling and possible re-use of the 12,500 Gt vessel.
Kishorn Port Ltd. thanked the teams of KPL, Ferguson Transport & Shipping, the shore-based marine services team, Green Marine, Jifmar Scotland, Shearwater Marine Services, Ross-shire Diving Services, Chisholm's Recovery Specialists, Interocean Marine Services and its client Northern Offshore Ltd.
The company expressed its delight at landing the contract and finally receiving the vessel for end-of-life operations. It stated that it believes it will be the first time work of this nature has been carried out in a dry dock, with a semi-submersible FPV, as well as being a first for KPL and Kishorn Port under the EU recycling license.
The future decommissioning, demolition and recycling of the Northern Producer will be carried out by lead contractor Liberty Industrial working with KPL and its partners.
Following its arrival, the dock gates would be going back in and sealed before the dock is pumped dry. Survey work will follow once high and dry and necessary steps in its EU Licensing process will follow, working closely with SEPA, HSE the asset owner.