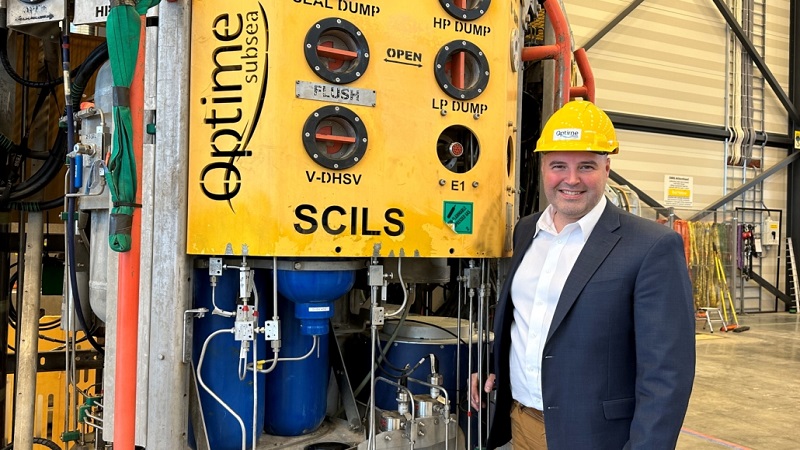 Optime Subsea has signed a long-term framework agreement with Wintershall Dea for use of the company's remote controlled subsea well completion and intervention systems.
Under the agreement, Wintershall Dea will rent three Remoted Operated Controls System (ROCS) including its universal landing string system (panpipe), and two wireless electric subsea control and intervention systems (eSCILS) from Optime Subsea. The latter will also provide technical service personnel to support Wintershall Dea's operations.
Jan-Fredrik Carlsen, CEO of Optime Subsea, commented, "This contract manifests our position as the leading global supplier of remote-controlled well completion and intervention systems. Our solutions are tailored to simplify subsea, entailing less equipment offshore, lower weight, less logistics, lower HSE risk, lower emissions and lower costs. We look forward to supporting Wintershall Dea in achieving this."
The ROCS is a fully battery-powered and umbilical-less system for well completion operations, eliminating the need for the costly and heavy umbilical's which normally run from topside to seabed, as well as the need for a hydraulic unit. In total, this avoids the mobilisation of approximately 50 tonnes of topside equipment. The eSCILS is also a battery-powered and umbilical-less device, used for subsea well interventions and workover operations. eSCILS is lowered to the seabed next to the well and can connected to any type of subsea tree, requiring only a computer for a topside control system, rather than additional rig equipment, and can be mobilised and demobilised in one day. As a result, operations can be done significantly safer, faster and more cost-effective than conventional solutions.
The agreement is valid for a firm period of three years plus two additional two-year options. If both option periods are exercised, Optime Subsea estimated that the contract could generate total revenues of around NOK500mn.