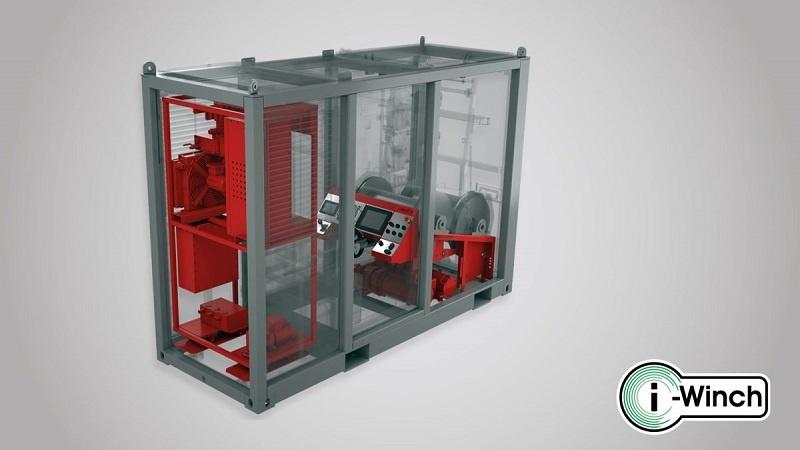 Paradigm, an upstream oil and gas technology and services company, has launched the i-Winch, a sustainable conversion service for adapting existing diesel hydraulic intervention winches to fully electric driven intelligent winches.
The i-Winch was developed from their fully electric driven and controlled E-Winch range, to address the challenges facing service companies to invest in new assets that offer lower carbon solutions.
"With the current pressures on oil and gas companies to reduce carbon emissions, the benefits of electric driven winch systems are clear. As with the uptake of electric cars with environmentally conscious consumers, so too are operators looking to satisfy their need to responsibly reduce emissions," commented William Ash, Managing Director of Paradigm Technology Services, a division of Paradigm Group.
"We developed the i-Winch unit based on a philosophy of repurposing existing diesel hydraulic winches into fully electric drive units, using our proprietary drive system which eliminates the need for hydraulics in either diesel or electric hydraulic driven winches."

Capturing value
Ash continued, "One of the major challenges for service companies currently is the investment costs involved in switching to electric driven units whilst they already have a fleet of conventional diesel hydraulic units on the books. For example, one of the most prolific winches on the market over the years is the ASEP SlimLine, a diesel hydraulic designed unit designed to last several decades. An i-Winch conversion to rebuild an old unit back to fully electric driven, will extend the life of the unit by at least 10 years, so not only extending the life of the unit but eradicating the need to repair or replace equipment."
"In addition, the performance of the unit is improved and offers all the benefits of our E-Winch range with constant speed or tension control, remote control, automated jarring, zero-line breakage, and enhanced safety whilst being fully configured for remote operations, thus reducing the number of crew. We conservatively estimate US$15,000 annual maintenance saving per unit after the conversion whilst sustainably repurposing a significant portion of the material from the donor unit as part of the process".
Ash concluded, "Operators are under pressure to significantly lower their carbon emissions right now, and we are proud that our values and global leading technology combine to offer a cost-effective solution here. The combination of our E-Winch or i-Winch units with our digitally enabled slickline platform system, Slick-E-Line, can transform conventional well intervention operations into a fully digitally enabled well intervention single package, that reduces runs, reduces costs and reduces carbon impact whilst enhancing real time control."
For a relatively young company (Paradigm Group was established in 2009) the i-Winch unit is the latest in a strong line of solutions developed to minimise carbon impact and generate value for the energy industry.