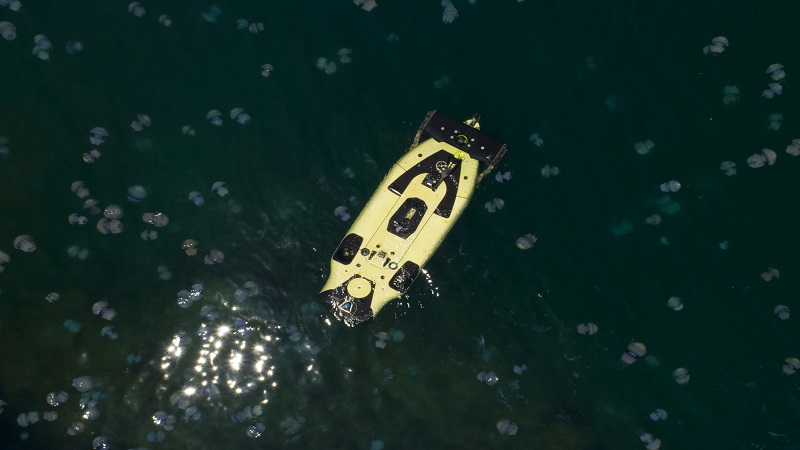 Saipem has been crowned the winner of the 2023 Spotlight on New Technology Award by Offshore Technology Conference (OTC) for its FlatFish Autonomous Underwater Inspection Drone.
The award is assigned by OTC for those who revolutionise the future of offshore energy through technological advancement and innovation. For this year's Spotlight on New Technology award, Saipem was among the 15 technologies and 13 companies selected from around the world. The winners are selected against five key criteria: the technology's novelty in the marketplace, innovativeness, demonstrated success, broad commercial appeal, and ability to make a significant impact across the offshore community.
FlatFish is an advanced underwater inspection drone which aims to inspect and monitor complex subsea infrastructures in an innovative and safe manner, from shallow waters down to 3,000mwd. The drone features an advanced AI-based control system and navigation features combined with state-of-the-art inspection capabilities which have been demonstrated in a deepwater pilot project executed at almost 1,800mwd offshore Brazil with the support of Shell Brasil, Saipem, Senai CIMATEC and Petrobras.
FlatFish is also part of the Hydrone platform, a ground-breaking subsea robotics programme conceived to support remote, vessel-free operations in order to reduce costs, risks and environmental impact of offshore operations, boasting 90% fewer CO2 emissions compared to conventional ROV services.
Mauro Piasere, Chief Operating Officer of Saipem's Robotics and Industrialised Solutions Business Line, said, "This prestigious award is a testament to Saipem's commitment to the development of cutting-edge solutions for the offshore energy market, namely for subsea asset integrity and security surveillance, enabling further cost efficiency and decarbonisation efforts for all future subsea developments for our energy clients."