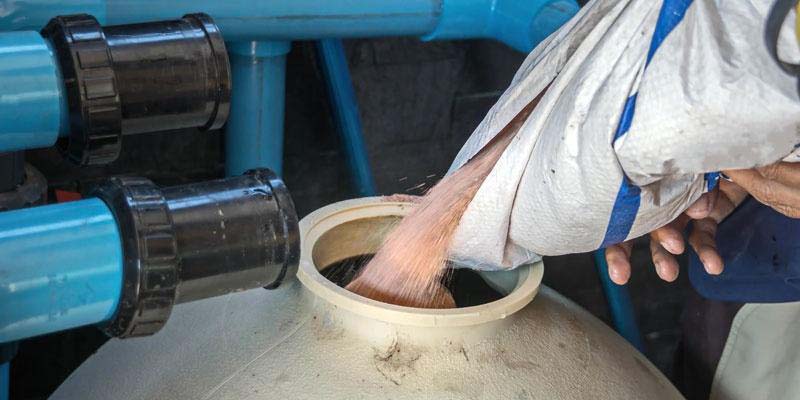 Get more sand control downhole with 3M™ Ceramic Sand Screens.
In unconsolidated reservoirs, formation sand can cause major disruption to oil and gas production. It can contaminate product, plug the wellbore, slow production, damage equipment – and even spread downstream to pipelines and refining facilities.
Benefits of 3M™ Ceramic Sand Screens
Conventional metallic sand screens, one of the most common sand control methods, are vulnerable to abrasion and erosion – challenges that are prevalent in the unconsolidated formations where sand control is most critical. 3M™ Ceramic Sand Screens offer a proven alternative. Made from extremely hard, erosion-resistant materials, 3M™ Ceramic Sand Screens are more durable, more reliable and longer lasting than metallic screens.
3M™ Ceramic Sand Screens can help maximize your flow capacity, productivity and well life. Check out our new video to see this breakthrough technology in action!
3M™ Ceramic Sand Screens show minimal wear under reservoir conditions, even under high velocity flows.
Simpler sand control is possible.
3M™ Ceramic Sand Screens offer an alternative to gravel packing, with simpler logistics and completion design. They can be deployed in new or existing horizontal, deviated or vertical wells and can unlock wells where sand failure has occurred – giving you a unique opportunity to produce reserves that would otherwise be lost.
That's sand control – made simple.
---
– Do you produce unmanageable sand when maximizing your asset production?
– Do you manage sand rather than control sand, resulting in lost daily production?
– Is well-stock non-productive or shut-in resultant of failed sand control technology?
We would like to understand better your sand control challenges and to introduce further technical knowledge, case studies, and how to deliver value to your operation.