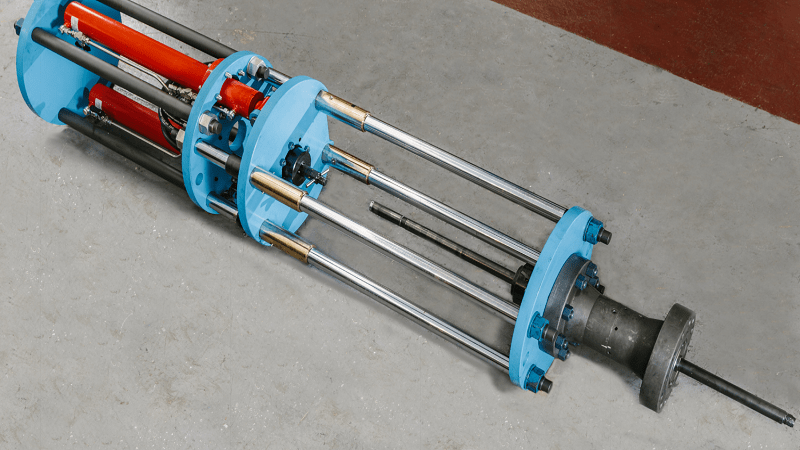 Unity, a provider of well integrity solutions, are supporting a North Sea well decommissioning programme for a major international operator, using its multifunctional Surface Intervention System (SIS).
The SIS has already completed intervention work on the first well, where it was deployed offline to set a shallow bridge plug in preparation for the removal of wellhead equipment. Unity's standalone technology replaced the need for traditional intervention equipment. It delivered considerable savings to the operator in cost, time and efficiency, by working below deck while plug and abandonment (P&A) drilling operations were ongoing. Compared to traditional methods, the intervention was performed around 60% faster and delivered a cost and personnel package saving of 66%.
During the project, deck space and bed space were limited due to drilling operations, but Unity's compact SIS technology, which requires just two technicians to operate, provided the ideal shallow intervention solution. The SIS was also said to be easy to accommodate on the platform below the drilling rig in a restricted well bay. The SIS and pressure control package were rigged-up below deck using a small A-frame crane provided by Unity. The plug was set first time and the equipment was rigged down within 24 hours.
Gary Smart, CEO at Unity said, "The SIS has great utility and has been by used several operators for milling, inspection, fracturing and P&A operations, enabling material savings against traditional shallow well intervention techniques. This technology will soon be joining our newly-announced Compact Shear Seal Valve technology, reducing the footprint and weight of the overall system even further."
The SIS is the first multifunctional shallow well intervention system on the market and combines heavyweight capability within a compact and mobile package. The SIS has a powerful hydraulic motor, driving a push, pull and rotate function which can rival wireline or coiled tubing capability.
Unity has established an impressive well decommissioning project track record which currently extends to over 150 wells with another 230 in the pipeline over the next three years.