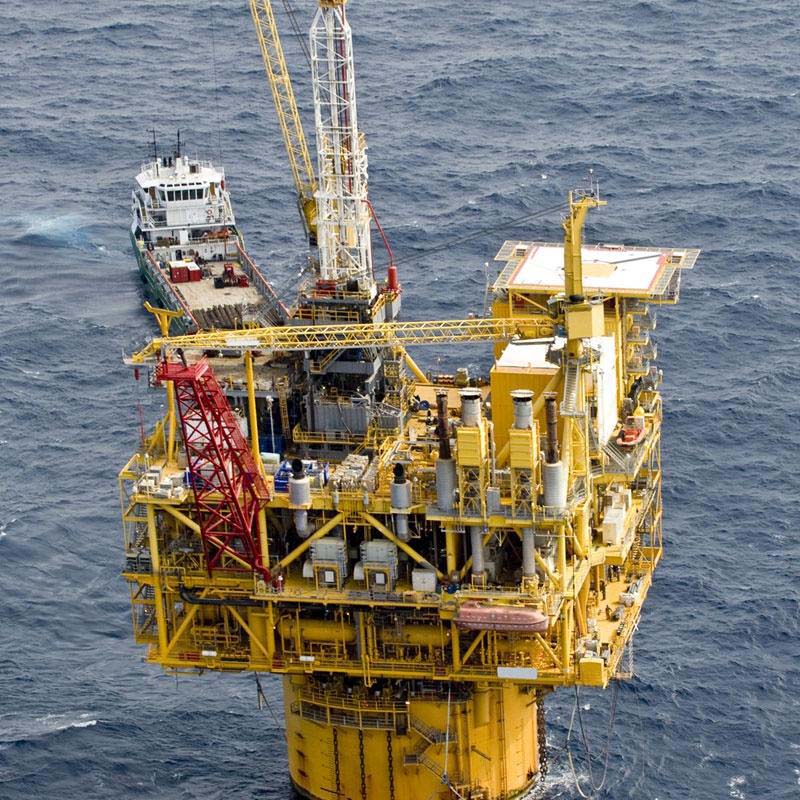 Introduction
Along with safety and integrity, cashflow remains a key priority for oil and gas companies. But after two years of budget cuts, the industry has been set in a default position of protection and survival which has impacted operators and service companies alike.
However, this position needs to be questioned as there are significant examples of how operators are successfully extracting value from the most marginal North Sea fields in the current market. These examples show a huge growth opportunity by delivering greater volumes from existing reservoirs and extending production life beyond expectation. And all within the constraints of $40 oil.
To achieve this, operators must maintain and maximise their workover budgets, leverage OPEX expenditure and find new ways of enabling the value offered by mature fields. This is critical as 2015 marked a particularly bleak time for the region. Energy consultancy Rystad showed that 45 out of 67 oil companies generated zero or negative cashflow in this period. This was coupled with a 20-30% reduction in lifting costs, creating a 25% hit on the revenue generated by service companies. This has however thankfully changed as re-structuring, introduction of advanced technology and new commercial models allowed us to do 'more with less'. Through a multi-functional approach, we now have a leaner, more productive and vastly more efficient approach to well services that is suited to the current market, when coupled with the assets' scheduled inspection/maintenance windows.
Although conducting extra work during an inspection/breathing window may prolong the potential shut in of a producing asset, the results of active well campaigns executed during these periods will ensure barrel protection, avoid recovery deferment and delay the candidacy of the asset for decommissioning.
This article will explore three examples of how new technology, complex intervention programmes and simple 'tried and tested' techniques have been recently conducted to show the true value of North Sea well work.


The Successful Introduction of New Integrity Technology
The status of North Sea well integrity is fairly simple to understand: there are more wells than ever before resulting in more well problems than ever before, which need to be serviced with smaller budgets than when the assets were originally brought online. This means a lot of work needs to be done with relatively little money, making tasks like leak detection incredibly difficult, or at worst ineffective. There are 19 typical leak paths:
Tubing Hanger/Sea Leak
Wellhead Seal Leak
SSSV Leak
External Leak/Seep Outside Conductor
Tubing Leak Below SSSV
Leak Through SPM Accessory
Leak Around Production Packer
Poor Cement/Micro Annulus Channel
Hydraulic Line at Tree Void/Tubing Hanger
Wellhead Outlet
Tubing Leak Above SSSV
Intermediate Casing Leak
External Corrosion
Production Casing Leak
Leak into Outer Annulus from Casing Shoe
Leak into B Annulus from Casing Shoe
Liner Hanger/Liner Cement
Hydraulic Control Line Leak to A Annulus
Tree and Wellhead Valves to/from Processing

When these old wells produce a single leak path they become problematic, demonstrating symptoms including Sustained Annulus Pressure (SAP). SAP is a significant integrity challenge to address in our basin, and globally:
UK: 10% (+/- 600 wells) have SAP (Davies 2013)
Norway: Of 406 wells examined 18% had SAP (Vignes 2010)
Globally: Out of a global 1.8 million wells, 35% have SAP (Hopmans 2013)

These examples simply illustrate the fact that integrity issues need to be addressed to ensure mature wells (that were completed with older/obsolete equipment) are met with cutting-edge tools and technology to guarantee the longest possible production life.
As an example, one operator had an issue where they believed injection fluid was reaching the target reservoir zone, however returns were not being recorded. To investigate the cause, the operator chose an intelligent set of thermal and acoustic logging tools to model the scenario. The tool quickly illustrated that there was significant under injection, coupled with some losses, resulting in cross flow between A and D units. By using this data to model a new scenario the operator was able to plan the best approach to increase production from the reservoir, whilst avoiding any further runs, trial and error or guesswork. The model mapped the best approach to design a new pumping programme for that specific asset and outlined future actions/considerations to help the life extension of the asset.
Although the tools required a sophisticated data system and planned backend time to process the logged information, the results offered a significant understanding of the assets opportunities and flaws – over and above what was expected. This information built the framework for the following production enhancement works and appropriate remedial activities for identified integrity flaws.


Extensive and Complex Well Work
In this case the operator was looking to restore integrity to a shut in well, allowing production re-establishment and asset life extension. The operator noted international trends that generally demonstrated a need to keep old assets online for longer and avoiding P&A. This included:
74% increase in world energy consumption (U.S. Energy Information Administration EICA 2015)
67% decline in crude oil production (Oil & Gas Journal, SPE 2013)
65% decline in oil price slowing new asset development ((U.S. Energy Information Administration EICA 2015)
25% growth of abandonment of existing wells (Almukhaitah et al, Fonoiki 2013)

There is huge value in avoiding abandonment, and in this case the operator wanted to restore production for a high value idle well which had been shut in and was a potential P&A candidate. Even though this is somewhat risky, given the current market and access to capital budgets, the operator was committed to ensure they mitigated the risk and delivered the project as efficiently as possible.
Firstly, a UT scan was run to test the integrity of the casing, followed by an Annulus B pressure test. The well had a failed B Annulus, indicated by fluid mobility into the 9 5/8 and 13 3/8 annulus void, and a compromised hydraulic seal over the reservoir. A poor cement job was the expected root cause, making the solution an effective cement squeeze from the lower to upper zones.
This however highlighted several additional risks, including:
The potential for an uneven cement squeeze due to high casing angles, resulting in insufficient integrity to bring the well back online
The target area being contaminated with debris, limiting the chance of creating a good hydraulic seal and reducing the chance to bring the well back online
To mitigate these risks, the operator opted for a perf-wash ahead of cement squeeze. This would allow the well to be initially secured and the annulus washed to limit the impact of the above complications. Although there was an initial issue with the firing mechanist of the perf gun the first phase of perf-wash was a success, followed by an equally successful cementing squeeze job.
Due to the age, history, and associated integrity risks the operator monitored the new cement for over a month. This included multiple logs using intelligent tools to assure the condition of the cement, whilst providing an extensive view of the pressure data before and after project execution. This made evident the success of the job and that integrity had been restored.
The second phase was to bring the well online. The securing cement plug was drilled out and the well was fully restored with a 7 inch tieback covering the perforated section. The results included:
A vastly improved cement bonding log
Re-installed production casing
The well restored to production
Reducing Annulus B pressure by 80%
Removing well P&A as a possibility for the asset's foreseeable future

This demonstrates that even the most complicated and time consuming projects have their place in the current market and given the global demands there should be a focus on removing P&A candidates by restoring offline/poor performing assets to efficient production levels.


Tried and Tested Simple Solutions
This operator had developed a fairly active integrity and intervention programme, based on the findings of a 2015 study that highlighted well intervention as one of the most viable methods of incremental gains. At $50 oil, the study showed that active well intervention can:
Lower bottom line OPEX expenditure
Achieve 10% incremental production increases
Offer 5% additional barrel protection

By adopting a well planning process based around routine workover periods, the operator could identify the best cluster of candidates from mature platform assets to workover. Re-negotiating service contracts was an important part of the exercise due to the huge volume of varied activities – but this was mutually beneficial as the service contractor achieved almost a full year of unit utilisation. A great example of being collaborative to achieve a common goal.
This occurred throughout 2015/2016, with a dominant volume of integrity activities on late life assets including:
Stimulation
Tractor Milling
Perforation
Sand Clean Out
Scale Remediation
Rigless Workover

None of these applications are new, ground-breaking or misunderstood. They are tried and tested solutions, but ones which are perhaps under-employed in the current market. By applying the above services throughout the year (by working on multiple assets during their various routine inspection windows) the results for each asset and the company as a whole were staggering. This programme:
Confirmed the economic viability of marginal fields for years to come, even when operating at $40 oil
The payback window was very short and fell well within the same budget year, however in some cases the asset's increased recoveries grew into the next budget year to demonstrate the huge value of simple operations
The approximate cost of incremental barrels was just $6 per barrel, in comparison to an estimate of $20-30 for an infill drilling campaign for example

This demonstrates that the current value of our mature basins is vast, and our mature assets can and will deliver the required value we are looking for in today's market if we leverage 'routine' services.


Conclusion
Although decommissioning is on everyone's lips it really need not be for many candidates that were selected due to the current barrel price. Be it for the government's tax revenues, oil & gas company shareholders, the service companies or communities like Aberdeen, we need to demonstrate that the North Sea is a productive and financially attractive environment for the foreseeable future. We have an obligation to. From the summer of 2015 there has been a positive shift. Together we have addressed our cost base through re-structuring and supported the design of new commercial models. Perhaps we didn't fully reach the type of "collaboration" that was desired, but these three examples show we are introducing new technology, delivering complicated projects and leveraging our OPEX to operate profitably in a market that has lost 2/3 of its value in the past two years. The opportunity residing in the UKCS and North Sea is proven to exist, but we must work together with multi-functional teams to achieve this goal.