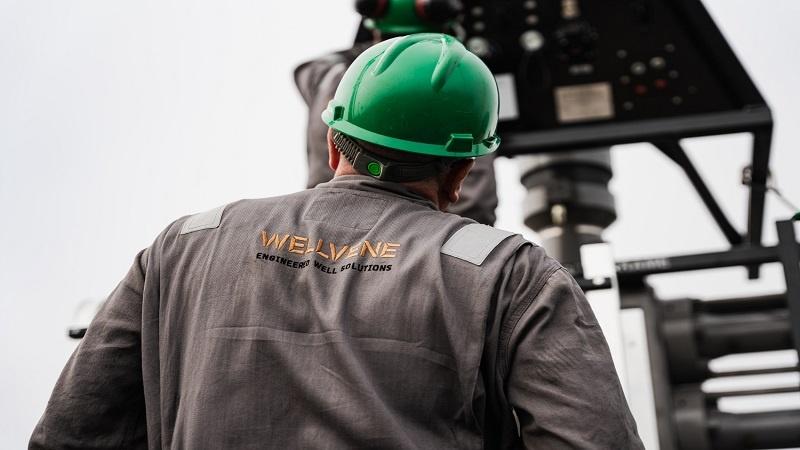 During a challenging time for the industry, Wellvene, a design, engineering and manufacturing company, has continued to progress from strength to strength and has capped its impressive performance with the introduction of its latest well intervention solution: the WellHOP™ - Shallow Application Slickline Solution.
Writing in its latest update bulletin, Bronson Larkins, managing director of Wellvene, outlined how the company, which is entering its fifth year of operations, has continued in its evolution despite the industry downturn. When the pandemic hit, many companies including Wellvene were forced change their business plans and way of operations. Despite this, Wellvene has pushed on and successfully re-adapted its 2020/21 plan in order to protect its growth objectives and support the changing requirements of the well industry.
For instance, the company recognised that with the increasing pressure on operators and providers to deliver more climate friendly services and products, there has been a shift away from new well delivery to lower cost, lower rate adding well intervention opportunities while companies are also more intent on achieving their P&A obligations. By steering into this, and working to reduce its carbon footprint itself, Wellvene has expanded upon its working relationships with major operating and service companies in the UK, Norway, the Middle East and Australasia.
While signalling that further growth is still on the horizon, Bronson commented, "We'll continue to re-invest in our business and our people, and reaffirm our commitment to industry improvement, whilst staying true to our core values of safety, integrity, trust, transparency and respect."

The WellHOP™ solution
As if to demonstrate the strong position the company is currently holding, Wellvene has released the WellHOP™ Shallow Application Slickline Solution, designed as a more efficient solution to addressing shallow plug installations for xmas tree, well head repairs and DHSV remedial work. For their WellHop technology, Wellvene has been selected as a finalist in the Emerging Technology category for The Offshore Achievement Awards 2021.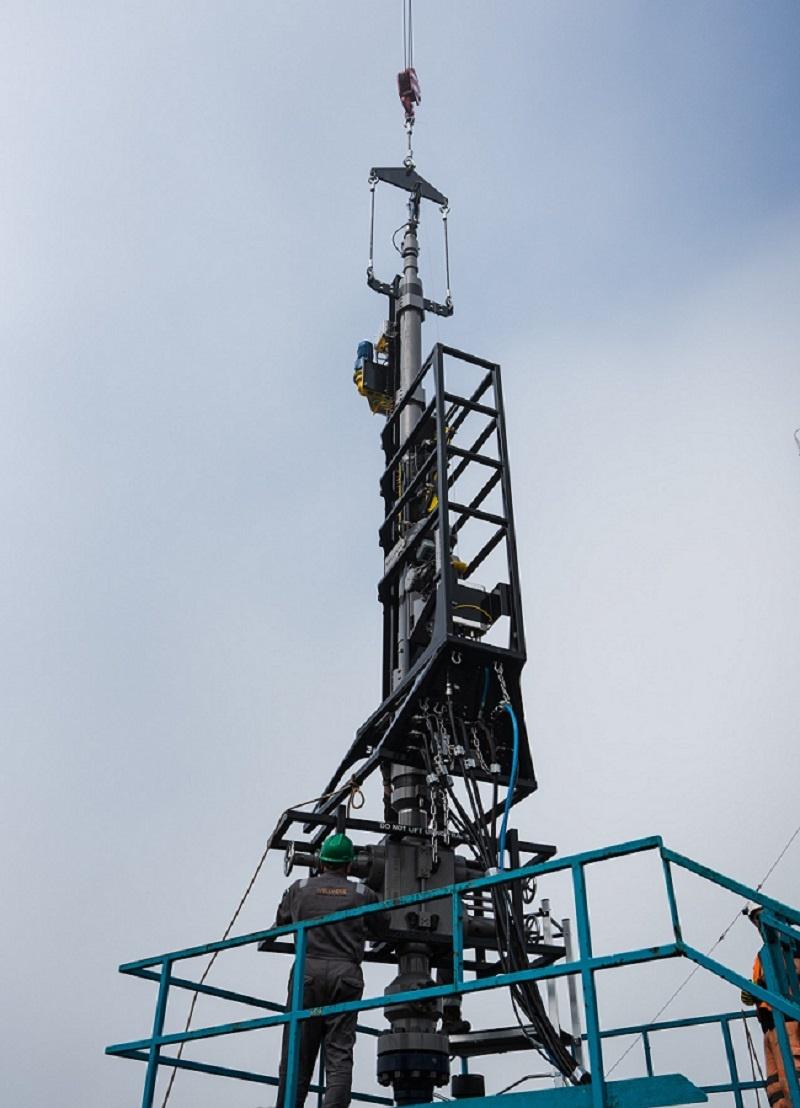 Wellvene recognised that operating companies have a HSE obligation to carry out annual Wellhead maintenance on all xmas tree valves, wellhead valves and DHSV's and, with a significant number of tests on any given platform, failure of numerous valves may occur. This can result in the requirement for wireline to be mobilised in order to plug the well for surface valve repairs or to complete remedial work on the DHSV. This can become a time consuming and costly problem for operating companies as securing space on any platform post maintenance campaign, is often tricky.
This is where the WellHOP™ comes in. With a wire drum c/w 3,000ft of 0.125" slickline, measuring head and toolstring winch installed directly onto a frame around the lubricator, it challenges traditional slickline rig ups and operating methods by eliminating the need for a mast and separate wireline winch whilst also simplifying the overall PCE rig up.
The WellHOP™ is specifically designed for DHSV remedial work and to set shallow plugs for xmas trees and wellhead repairs or emergent plugging operations. With the ability to be transported in only two baskets for reduced lifts and full PCE rigged up directly onto well with only two lifts, the system offers significant time saving during rig up and rig down. For multi well campaigns the system can also be lifted directly from one well to the next in a single lift and allows a customer to achieve more xmas tree and DHSV repairs within a single campaign compared with conventional slickline. The WellHOP™ ensures a reduction in operational risk, time, cost and POB whilst improving overall operational efficiency.
Due to its numerous benefits, the WellHOP™ solution has been submitted for the OWI Global Awards 2021. To find out more information on this event, follow this link: https://offsnet.com/owi-awards