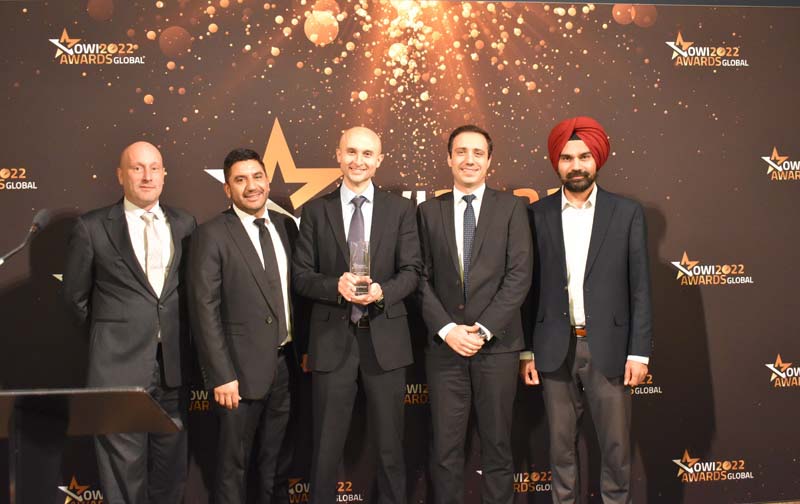 SLB showcase its Plug and Abandonment Excellence at the OWI Awards 2022

Global technology company, SLB, has been awarded for its Plug and Abandonment Excellence at this year's OWI Awards for its Epilogue Isolation technology.

The award celebrates the very best in P&A technology and solutions, and the industry-first wireline service SLB has created means operators are no longer required to remove the inner pipe to assess well integrity; an approach which can increase rig time and costs. SLB's revolutionary technology will innovate conventional operations by reducing P&A rig days, minimising costs and reducing carbon footprint.

"It's a great honour for our team who had developed Epilogue Isolation technology to get industry experts recognition. It means that ideas, targets and ambitions we set several years ago over-exceeded our expectations," said Thomas Filiponi, Europe Division Manager. "It's also confirmation that strategy that we are placing for our future intervention technologies portfolio is correct and in line what industry is for in terms of rigless solutions, cost optimisation and carbon footprint reduction."

Minimising costs for all involved parties and developing its one-of-a-kind technology further is what SLB see on the horizon for the future in this growing market. The company aim to stay ahead of the game and continue to expand its solutions further afield.

"The P&A market is actively growing and the ultimate goal of SLB is to help our customers reduce operational cost by unlocking rigless P&A roadmaps and bringing new Epilogue family solutions," commented Filiponi.