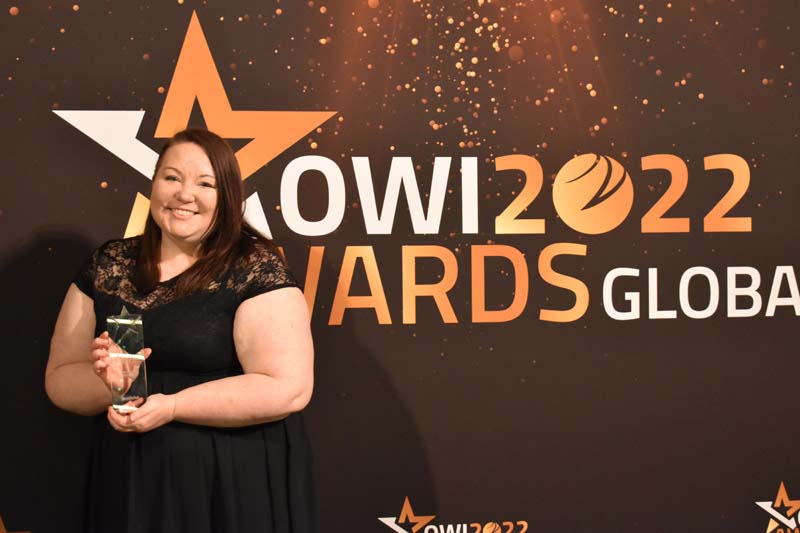 Tendeka's trailblazing Filtrex technology wins big at OWI Awards 2022

Tendeka has been recognised for its trailblazing Filtrex Conformable Sand Screen project at the OWI Awards 2022, earning the company the Best Project Outcome trophy.

The remedial solution has the ability to restore sand-free production and proved itself in a three-well campaign across Indonesia earlier this year. "We are proud to have been recognised for our novel thru tubing sand control system, Filtrex, and its success is a real testament to the talented project team working on it. 2022 saw the world's first installation of Filtrex, with a total of 14 installations planned throughout the year. This marks a big step forward in remedial sand control for Tendeka and the industry," said Eilidh McKay, Technical Support Manager, Tendeka.

"To get this award recognition for Filtrex is fantastic and we look forward to future success and opportunities around the world." Growing Filtrex and expanding globally is at the top of Tendeka's 2023 vision, and the company isn't slowing down when it comes to developing their first-class technology.

"2022 was a year of many firsts and achievements for Tendeka, alongside the growth and global acceptance of our unique technologies. The future for Filtrex is particularly exciting, with numerous global installations planned for the first quarter of 2023, plus significant internet across Middle East operators. We are also working on developing technology further with different types of applications and environments," commented McKay.