OWI ME 2022 SPONSORS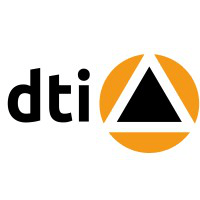 Conference Sponsor: www.dti.uk.com
DTI are experts in Intervention, Production and Abandonment technology with a first-class manufacturing facility delivering industry leading downhole equipment across 6 product lines; Coiled Tubing, E-Line, Slickline, Ultra-High Expansion, Flow Control and Slim Pump Safety Series. Our products are reliable, robust, and depended on in every oil and gas producing region in the world. With responsive, trusted technical support, and a track record in partnering with our clients to solve technical challenges, we will reduce risk and add value to your operations.
---

Conference Sponsor: www.madcon.com
MADCON offers highly technical and patented marine and subsea services to the offshore oil & gas industry, as well as inland / civil works. They are an industry leader in structural strengthening, corrosion prevention, life extension solutions, and restoration of aging oil & gas wells.
---

Conference Sponsor: www.welltec.com
Welltec® is a global technology company that develops and provides efficient, hi-tech solutions for the energy industry.
The company was founded in 1994 and grew rapidly by supplying innovative robotic technology to oil and gas operators. In 2010, Welltec introduced a new business segment focused on the development of Completion products. Commercialization of these products began in 2014, and the company is now a global leader in the field of metal expandable packer technology. Welltec's cutting-edge products and services are designed to optimize the performance and integrity of a well, in any environment.
Through advanced engineering and lightweight design, Welltec's solutions have helped clients increase operational efficiency and reduce carbon footprints in a safe and sustainable way for more than 25 years.