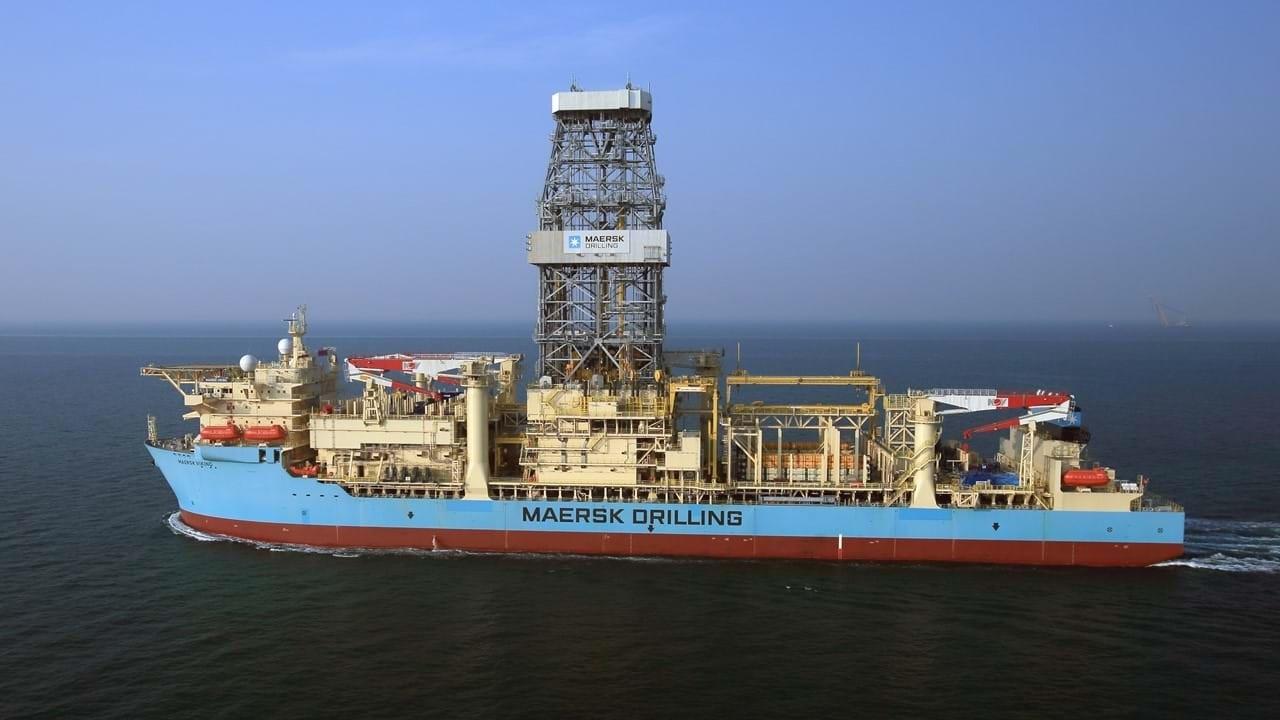 Maersk Drilling has secured a contract from Korea National Oil Corporation (KNOC) for the drillship Maersk Viking to drill one exploration well in Block 6-1 offshore the Republic of Korea. The contract is expected to commence in June 2021, in direct continuation of the rig's previous work scope, with an estimated duration of 45 days. The contract value is approximately US$14.5mn, which includes mobilisation and demobilisation fees.
Morten Kelstrup, Chief Operating Officer of Maersk Drilling commented, "We are pleased to be awarded this contract with a new customer in the form of KNOC for their first-ever drillship operation and are confident in our ability to quickly start up operations in Korean jurisdiction after Maersk Viking moves on from its previous job. The rig and its crew have shown an impressive ability to always deliver safe and efficient operations, even during this challenging period marked by a global pandemic."
Maersk Viking
Maersk Viking is a high-spec ultra-deepwater drillship vessel which has a maximum drilling depth of 12,000m and a maximum water depth of 3,657m. It boasts a variety of features such as a 3.5t pipe handling knuckle boom crane; five National 14-P-2200, 7500psi HP single-acting triplex mud pumps; the TDX 1250 system rated for 7500 psi and 2680 hp; and accommodation to allow for up to 230 personnel on board.
Delivered in 2013, the Maersk Viking has a wealth of experience after conducting jobs for ExxonMobil, Aker Energy, AGM and POSCO in a variety of different regions such as the Gulf of Mexico, Ghana and Myanmar. Currently, the vessel is mobilising for a campaign in Brunei Darussalam after Brunei Shell Petroleum Company exercised the option to add exploration drilling work. This will see the vessel start work in May 2021 for an estimated duration of 35 days continuing on from the rig's previously agreed work scope. The contract value extension of these operations is approximately US7.1mn.
Maersk in 2021
The KNOC contract is the latest of a number of those received by Maersk Drilling in 2021 with the company most notably also securing a two-well contract for the low emission rig Maersk Integrator with Aker BP in the North Sea; an agreement for the deepwater rigs Maersk Valiant and Maersk Developer for exploration and appraisal projects offshore Suriname with Total E&P Suriname; and deploying Maersk Resolve to drill a new well for Spirit Energy in the North Sea.