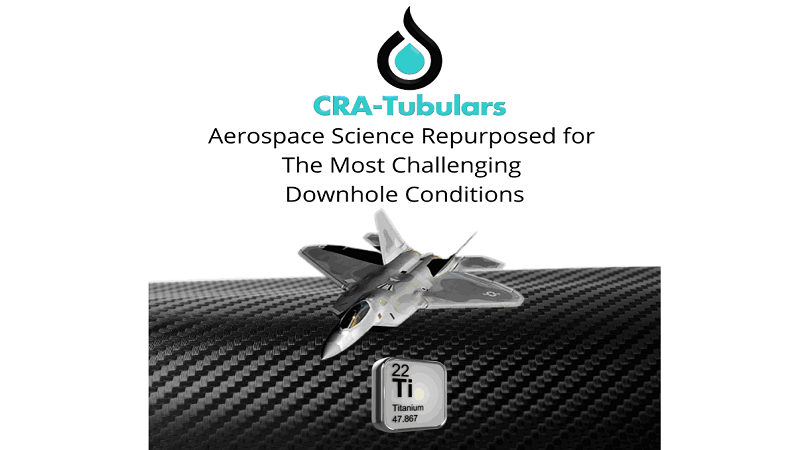 With around 32% of wells suffering from well integrity issues globally (according to a previous estimate from the Society of Petroleum Engineers), CRA-Tubulars is preparing to enter the market with its Titanium Composite Tubing (TCT) technology to provide a unique, cost-effective and reliable solution that will help tackle this constant headache for operators.
Speaking to Offshore Network in an exclusive interview, Joost de Bakker, CEO of CRA-Tubulars, noted that while this issue has consistently been a thorn in the side of operators around the world, it is one that has been somewhat swept under the rug or at least not given the attention and investment it deserves. Traditionally, capital has been spent on short term, cheaper solutions and then the life-cycle is dealt with as it comes – with tubulars often replaced every couple of years. Now, however, this narrative is changing and many large oil companies are starting to change their philosophy to be more prepared early on and spend less on their wells in late-life.
"Volume wise, populations are increasing and wells are producing less. Because of this, the strategy of working over wells is becoming more unmanageable. In addition, HSE considerations are pushing companies to be more responsible when managing their assets from both a human and environmental perspective," de Bakker remarked.
CRA-Tubulars' TCT addresses these issues by offering a robust and highly corrosion-resistant solution for the global oil country tubular goods (OCTG) market. The product offers corrosion-free completion (titanium) with carbon fiber and aerospace epoxy superior tri-axial strength of the OCTG. It is API-5CT and NACE MR0175/ISO 15156 compliant, has a max operating temperature at 140⁰C and an 18,000 PSI burst. This cost-effective solution therefore offers significant advantages of the more traditional duplex or nickel alloy tubulars which are susceptible to corrosive elements and Stress Cracking Corrosion (SCC).


Meeting market demand
Explaining the company's history, de Bakker said, "We were officially founded in 2019, however, this is a natural succession from a team of inventors and engineers who have been working in this field for more than 20 years. Composite and non-metallic tubulars have been developed a lot over the last 20-25 years but one area that could never be truly tackled was downhole corrosion due to direct contact with a reservoir and the corrosive elements such as CO2 and chlorides for example. Composite materials are not very good at performing as a barrier in this context and meeting the standards of barrier philosophies, hence the design with a Titanium liner acting as a permeation barrier to overcome this. The idea for our company and product came out of decades of experience and an intent to rectify this."
CRA Tubulars are therefore fast-tracking the TCT to commercialisation as a replacement for nickel alloys which are traditionally used for the most challenging well conditions globally.
"At this point in time we have built and tested prototypes. Based on that and modelling we can build on the decades-long experience of defence and aerospace development because we are using the same materials that have been used for aerospace applications – essentially we have repurposed aerospace technology and turned it into a tubular form to meet the requirements of the harsh downhole conditions in oil and gas, CCUS and geothermal wells.
"We therefore do not need to test extensively ourselves as it has already been proven how the materials interact and perform in similar conditions (in terms of temperature and pressure) to how we are using them in downhole solutions. You could almost say that we have patented a fighter jet in tubular form for downhole applications and using it to meet the demands of the oil and gas community."
With the prototypes been built and tested to extreme conditions, the next step is certification. For this, the company has found an international operator who is supporting it financially and technically in taking the product through this process. In addition, CRA Tubulars is working with several partners to do field testing by putting pieces of TCT in their completion strings. By doing so, the company hopes to build confidence in their product to ultimately benefit the community when the first commercially presentable product is supplied (which is expected by the end of the year).
Looking ahead to this time, de Bakker discussed what markets the company will first be targeting. He said, "At the moment, we are very much looking at competing directly with the nickel alloy market. This is a market worth several billions of dollars in sales per year and when you break these down you can see the majority of oil and gas nickel alloy use is in the Middle East (it covers about half the global market because of the high volume of wells and often very sour conditions). However, we don't want to stick to that area alone."
While the critical market is oil and gas corrosive belts, de Bakker suggested, there are also new areas such as carbon capture storage (CCS) which the TCT could thrive in. "Many oil and gas companies are looking to use their old assets for this purpose and the CO2 and other elements could prove problematic for nickel alloys and carbon steel pipes. We are getting a lot of interest from companies in this market who are looking to build their future CCS portfolio, predominantly from North America, Western Europe and Australia."
In recognition of this, de Bakker noted that the company has recently been awarded a Shell GameChanger contract for certifying TCT for applications in CCUS. The funding is for applications in CCS and Hydrogen. A representative from Shell GameChanger commented, "The Shell GameChanger programme offers the Shell organisation and the industry a reliable and cost effective alternative to conventional technology and contributes to an affordable and reliable low-carbon energy system – CRA Tubulars is part of this with their TCT technology."

Perfect timing
It appears that TCT could not be hitting the market at a better time. First and foremost, the economic squeeze caused by the pandemic is forcing oil and gas companies to pay closer attention to their finances. TCT in the long-term will save capital as the long-serving solution will mean wells can continue to produce for longer and at higher rates without requiring workovers.
Additionally, as de Bakker explained, because of the global political instability, the price of competitor product metals (such as nickel) has dramatically increased whereas CRA-Tubulars' product markets are much more stable.
"Finally, in the Middle East there is a general push for developing a broader supply chain. A steel plant can cost up to US$150mn for nickel alloy products whereas a factor for ours, capable of producing 50 wells worth of material per year, would cost around US$8mn dollars. For competitors therefore it is more likely that manufacturing locations will be set up and distributed across the world (which brings additional costs and can take a long time) whereas we can have manufacturing fragmented where it is needed. This is very attractive from an in-country value perspective."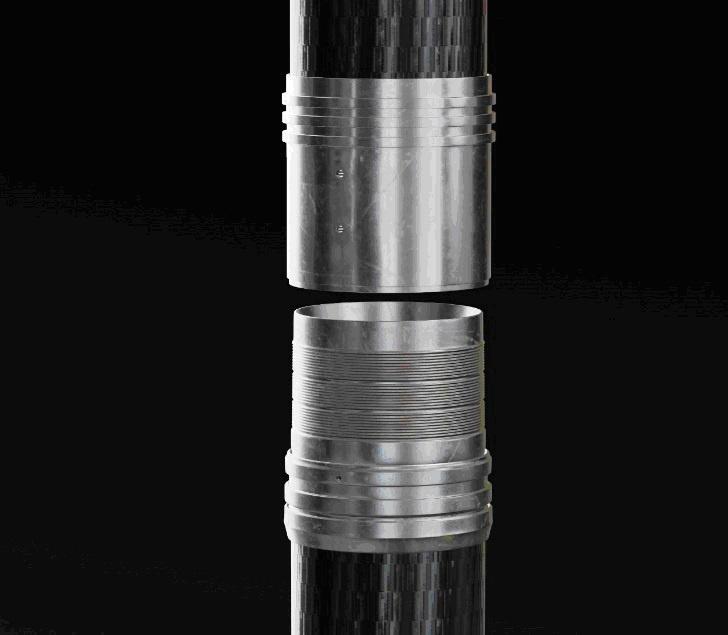 Coming to the market
While de Bakker aims to bring a commercially presentable product to the market by the end of the year, he warned this is not a fixed point and, after that, volume manufacturing is of course a complex process and take time to deliver.
Nevertheless, the CEO is excited for the future and paid homage to his incredible team which has helped get TCT this far, and will no doubt help drive it in the future. Our founder has been in the composite business for more than 20 years and has built a team of shareholders which have a diverse field of experience. We have tried to attract the best in the field – for instance, our carbon fibre expert has a PHD in carbon fibre technologies and has worked extensively in the oil and gas industry for carbon fibre technology in downhole applications."
De Bakker concluded with a nod to partners which he noted were incredibly important to how the company does and will work. "Independent parties have expertise and the critical structure that we, as a start-up, are lacking and will help accelerate commerciality for our benefit and the benefit of the end users."
As demonstrated in September last year when the company received the global SPE ATCE rising star award for start up and new technology, CRA Tubulars is offering an innovative product that has the potential to offer so much value to operators. As a result, there is little doubt that many are keeping close watch of the company's progress towards commercialisation and that it will lack suitors for potential partnerships in the future.