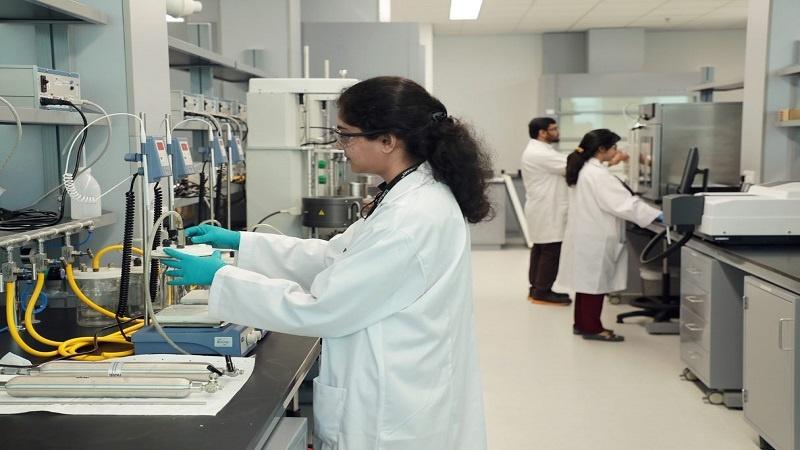 Clariant Oil Services, a leading supplier of specialty oilfield production chemicals and services to the oil and gas industry with product offerings in enhances oil recovery, offshore and deep water, well services additives and more, has expanded its presence in EMEA with the launch of a state-of-the-art facility for advanced oil and gas solutions.
Clariant made the announcement alongside the return of ADIPEC in Abu Dhabi which is taking place from 31 October – 3 November. The EMEA Technical Centre is located in the Dubai Science Park (DSP) in Dubai, UAE, and will leverage the latest technologies and more sustainable oilfield chemicals.
The hub will give customers in major oil producing countries access to Clariant's global innovation team and address three competencies: corrosion, fluid separation, and flow assurance.
"The EMEA Technical Centre brings autonomous application testing facilities to the oil and gas industry, doubling throughput and allowing customers to swiftly realise performance and cost-driven solutions," said Zied Ghazouani, Head of EMEA, Clariant Oil Services. "Clariant will deploy novel solutions to protect the integrity of customer assets, ensure continuity of production, and enhance asset productivity, while not losing sight of sustainable development goals."
Clariant is committed to using its world-leading expertise to help customers achieve their sustainability transformations across every phase of the oil and gas lifecycle. Earlier this year, Clariant Oil Services launched the D3 PROGRAM to introduce more sustainable solutions to the oil and gas industry. The initiative helps operators reduce carbon emissions and enhance safe operations, while avoiding disruptions to ongoing operations.