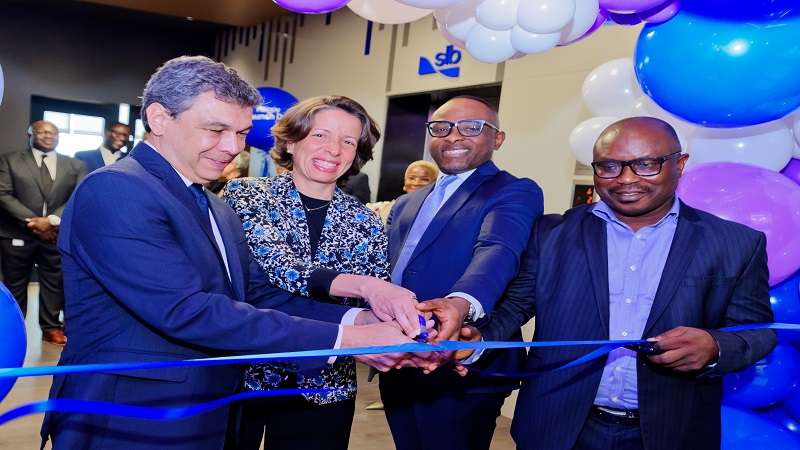 Global technology company, SLB, has officially opened its new West Africa regional office in Lagos, Nigeria.
In October 2022, the company launched a new brand identity to reflect its revised focused on energy innovation and decarbonisation and to forge the road ahead for the global energy transition. The new Lagos office reflects this new identity and will optimise employee experience and create a sustainable business environment for all stakeholders.
The modern design embodies the company's sustainable roadmap through daylight harvesting, interactive and collaborative hotspots for employees, disability access and other features which bring forward the company's evolved identity and culture.
Sopiribo Ideriah, Managing Director for SLB, West Africa, said, "As a technology leader, our unmatched market breadth, differentiated performance, and unique portfolio of products and services, has always positioned us for growth and advancement in the energy industry.
"All of this is owed to our people, who are the backbone of our organisation. I would like the thank all SLB staff – past and present – for their commitment and passion in delivering high quality services to our customers."
The opening ceremony coincided with the 70th Anniversary of SLB's presence in Nigeria.
"For seven decades, SLB has worked in Nigeria as a local company," Ideriah added. "In 1952, SLB logged Nigeria's first commercial oil well in Oloibiri, Bayelsa State, and has since logged several other historic wells in the country.
"Investing in local socio-economic projects and developing local talent through our borderless career culture, we have significantly contributed to the capacity development of Nigeria and are confident that we will continue to do business in ways that benefit our people, our society and the country."