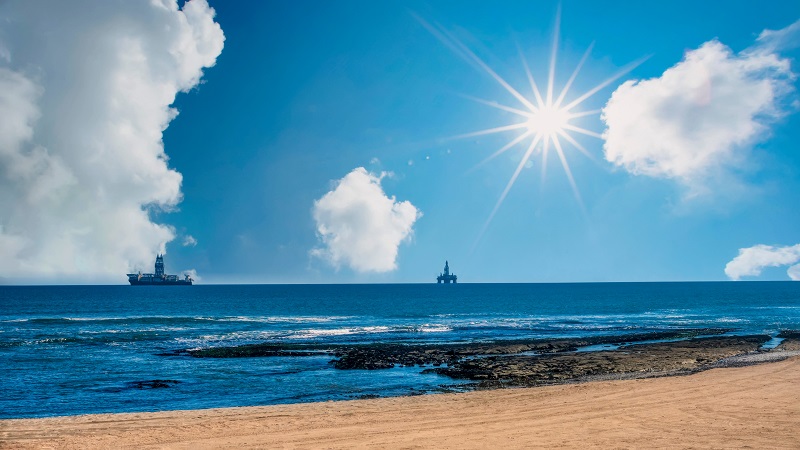 According to Rystad Energy, the well intervention market is receiving a healthy boost as oil and gas companies look to increase their output.
The research and business intelligence company claimed that spending on interventions is projected to jump by almost 20% in 2023 to total US$58bn and this is just the start of a surge in the coming years.
The intervention rate is forecast to reach 17% in 2027 which would total about 260,000 wells globally.
Breaking this down, Rystad showed that more than US$11bn of the total expenditure will be directed to the wireline & perforating segment, while together, intervention units and oilfield chemicals sectors will represent 35%. In addition, the sum of the investments in coiled tubing, water management, and intervention tools is expected to close 2023 surpassing US$20bn.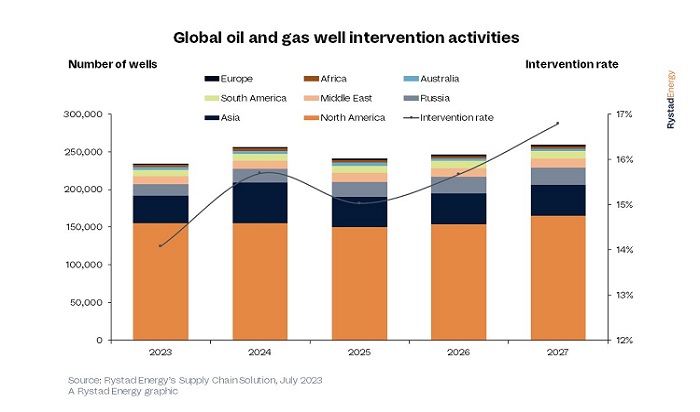 Regionally, onshore interventions in Asia, South America, and Africa will lead the 9% growth in activities related to intervention during 2024, a year expected to be significant for the well intervention market. North America is projected to account for 64% of the total oil and gas wells ready for intervention in 2027, whereas Asia and South America will reach their maximum in 2026, with respectively 41,413 and 9,703 wells.
Jenny Feng, Supply Chain Analyst at Rystad Energy, explained, "As oil demand picks up in the second half of this year, operators will look to ramp up production from existing fields, and well interventions will be a vital piece of the puzzle. As a quick, efficient, and cost-effective method of maximizing existing resources, interventions are going to be a hot topic in the years to come."
In terms of offshore markets, 618 assets are highly attractive for intervention. Norway and Australia stand out with 36% and 25%, respectively, while the UK has 91 wells likely to be involved in intervention activities.