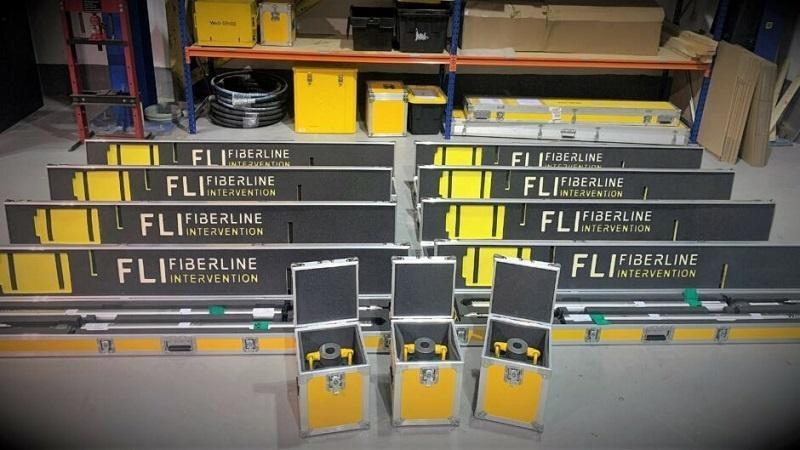 Well-SENSE, a downhole sensing specialist, has deployed its FiberLine Intervention (FLI) technology at a large carbon capture and storage (CCS) facility, in an industry-first application.
FLI has already been well-proven in a variety of seismic, acoustic and temperature monitoring applications in the oil and gas sector and has just completed its first geothermal well survey for Eden Geothermal in Cornwall.
The fibre-optic monitoring system has since been deployed for a leading integrated energy operator in Australia and marks the first time that fibre has been used to survey live CCS wells and reservoirs.
The new application in the carbon sequestration sector provides a safe, low-risk monitoring solution in a highly corrosive CO2 environment where traditional intervention solutions are often detrimentally affected.
The energy operator employed FLI in a field trial to study well integrity, CO2 flow characterisation and plume movement within the reservoir. FLI's distributed temperature sensing (DTS) enabled assessment of the reservoir zones, while its distributed acoustic sensing (DAS) simultaneously acquired vertical and passive seismic data.
Annabel Green, CEO at Well-SENSE, commented, "Our FiberLine Intervention system was selected by this leading operator, to be evaluated as a potential alternative to the use of wireline production logging tools. Our system's advantages include its extremely compact rig-up, much lighter surface pressure control equipment which uses a static rather than a dynamic seal and a simpler deployment method compared to conventional techniques. FLI also uses a bare fibre that is impervious to the corrosive effect of CO2, which helped to make this intervention possible.
"Several challenges were overcome efficiently, including the requirement to leave the fibre in the well for four days with exposure to strong fluid cross flows, the requirement for immediate Cloud data transfer from the wellsite to the operator's technical centre and servicing a remote wellsite near live infrastructure. We are delighted that operations were performed incident free with no major NPT events and that our unique technology provided valuable, high-quality data from multiple wells."