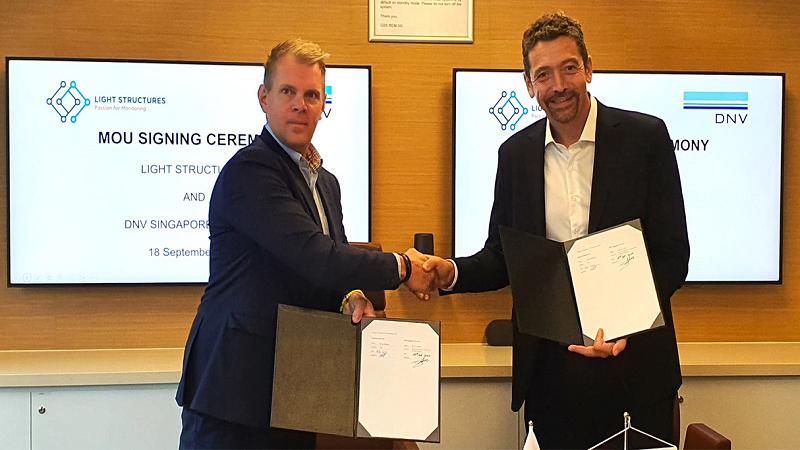 Light Structures AS, a leading supplier of fiber optic condition monitoring systems based on Fiber Bragg Grating (FBG) technology, has signed an MoU with independent energy expert, DNV, to develop new methodologies and solutions around structural health monitoring and digital twins.
The two companies share a vision to advance solutions with the two technologies in order to improve safety at sea as well as achieving new operational efficiencies and reducing asset lifecycle maintenance costs.
DNV and Light Structures will leverage the value in structural integrity monitoring data acquired through the latter's SENSFIB systems for complex marine and offshore projects. They will collaborate on diverse areas including customer requested project and solutions design, modelling and hydrodynamic analysis, hybrid twin databases, interfacing, instrumentation, installation and commissioning, and co-marketing.
Niklas Hallgren, CEO of Light Structures, commented, "Digitalisation in the maritime sector has streamlined our ability to widen the scope of applications that structural integrity data can benefit, so we are looking forward to exploring new workstreams and project implementations through our work with DNV."
Brice Le Gallo, Vice President and Regional Director for Energy Systems, APAC, DNV, added, "Our collaboration with Light Structures unlocks the potential to boost digital twin fidelity, resulting in new levels of operational insight for our engineers and customers."